You've just got off your red-eye flight to sunny Spain. After talking your way into your hotel room early, you crash out. Later, rested and showered, you decide it is time to get stuck into one of your main reasons for your trip to Iberia. Food!
It's 5pm and you roam the streets, eagerly looking for the famed gastronomy you have been reading up on before your trip. But all the amazing restaurants you looked up are closed! Disillusioned and frustrated, your only options are standing at a dingy-looking bar while people around you drink coffee or get fast food.
Sound familiar?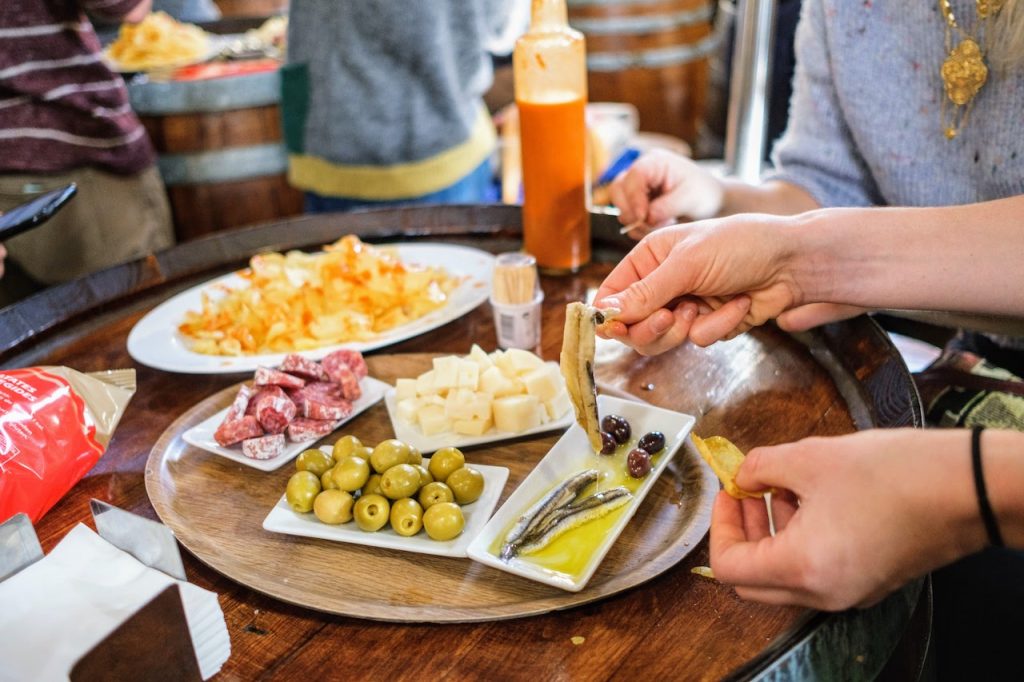 Whether it is the famously late dinners, or the absence of "vida" in the streets during the middle of the afternoon, countless tourists are left feeling out of sync in Spain with one of the principal things that should make us feel at home abroad – eating.
So what is going on? And why should you get with the program for the short time you are visiting? Read on to find out more about mealtimes in Spain.
Why Have One Breakfast When You Can Have Two?
After spending a reasonable amount of time in Spain you begin to notice that breakfast is really important. But not in the way you may think.
Ask most Spaniards what they have for breakfast and their answers could range from biscuits, sponge cake, cereal, or a few slices of toast, all of which are they eat with a cup of coffee. Some may even skip breakfast altogether.
You notice these are all quite light options. The idea of whipping up some pancakes or having a fry-up in the morning, even when you have the time to, is alien to the customs of the average Spanish person.
So why can it be said confidently that most Spanish people love breakfast?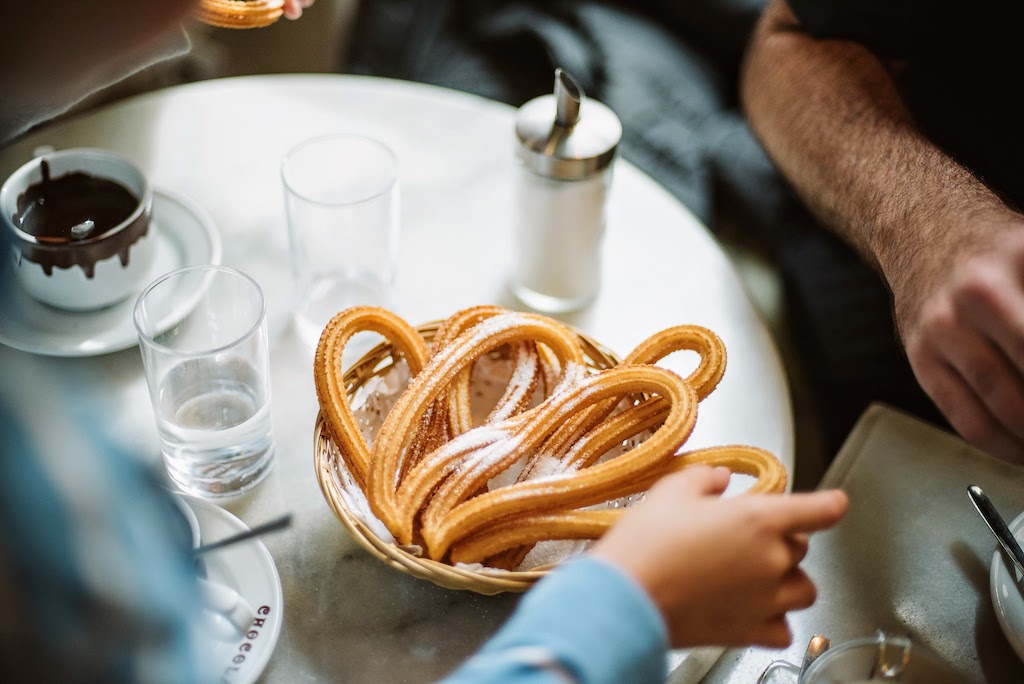 That's because they have a trick up their sleeve.
Breakfast in Spain: 7-9 and 10-11 am
In Spain, observe how the cafes and bars begin to fill up with workers from 10 am onwards, and even more so on weekends when people aren't working. This is because historically most office workers can get out for a cheeky coffee around this time, and this is when most will indulge in their second breakfast.
The most popular need-to-know options are pan con tomate or pan tumaca depending on where you are in the country. This is bread with either blended or grated fresh tomatoes served on the side with olive oil. Other common options include churros or their thicker cousin porras with chocolate, pincho de tortilla, a ham and cheese sandwich called a mixto or bikini, or a croissant with jam and butter.
Aim to have your breakfast around this time while you are here and you can't go wrong.
The idea of spending a relaxing morning on your day off in a cafeteria is bliss to many, and part of the reason why it is their favorite of all mealtimes in Spain.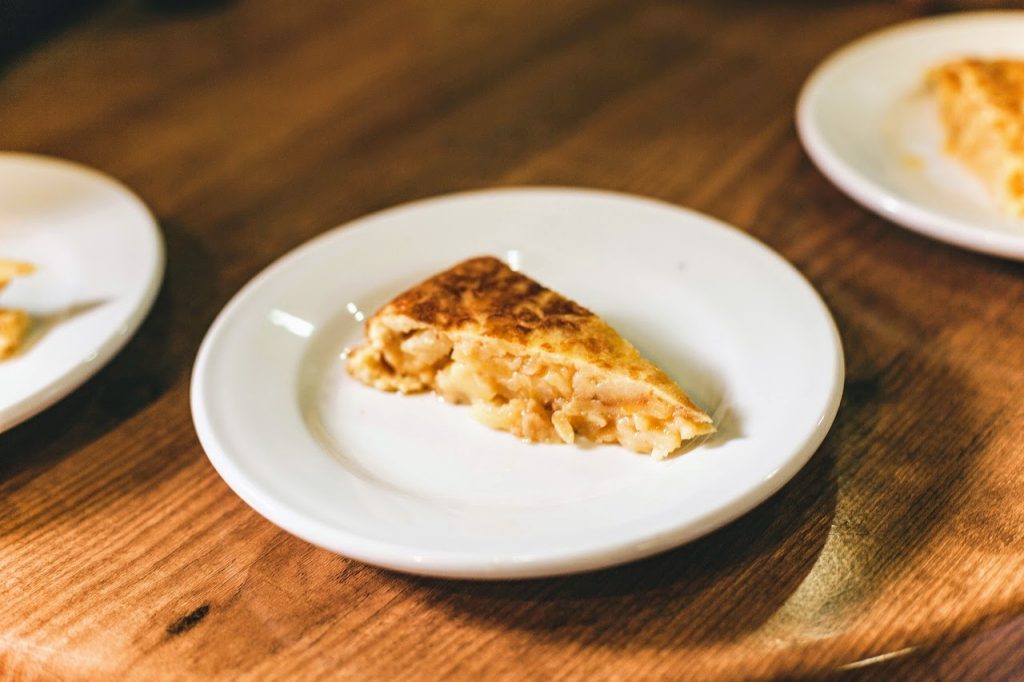 Aperitivo: An Important Pregame Ritual
The first thing to note about our next marker in the Spanish eating schedule is that it isn't a main event. But if you can, 90% of the time you will make space in your day for it.
Aperitivos lie between breakfast and lunch.
Lunch is the main meal of the day. But we don't like to rush in if at all possible.
Spanish Vermouth: 11:30 am
Typically on Sundays from 11:30 onwards, bars will fill up with people having a beer or traditionally sweet vermouth over light tapas dishes. What they are doing is enjoying the "hora de vermut". During this time it is not uncommon for people to leave their homes and go for a drink while lunch is waiting for them on their return.
This can be a precious ritual for some Spanish families, who may open a bag of potato chips, cut up some cheese, and enjoy a drink even before having their lunch at home.
Vermouth is synonymous with this time of day, so as an insider tip, pay attention to any bars that advertise vermouth on their windows or signs. If they do, they're telling you what they're good for. Go in from noon onwards and watch what people eat; follow suit, and you'll be guaranteed to leave satisfied.
Lunch is Dinner
Many bars that Spaniards crowd from 12pm suddenly empty later in the day, as people head to restaurants to enjoy the main event of Spanish eating.
Recognize one thing. Lunchtime or la comida is sacred in Spain.
There are no hastily eaten sandwiches at your computer, or a slice of pizza on a park bench as you get on with your day. The quiet streets accompanying lunch that many visitors confuse with siesta time, is in fact when the country unites with one focus – lunch!
Lunch Time in Spain: 2-3:30 pm
Lunch will typically begin at 2pm, although at a stretch can start at 1:30pm in some places. From 4pm onwards, restaurants usually stop serving lunch as they run out of options on their menu del dias.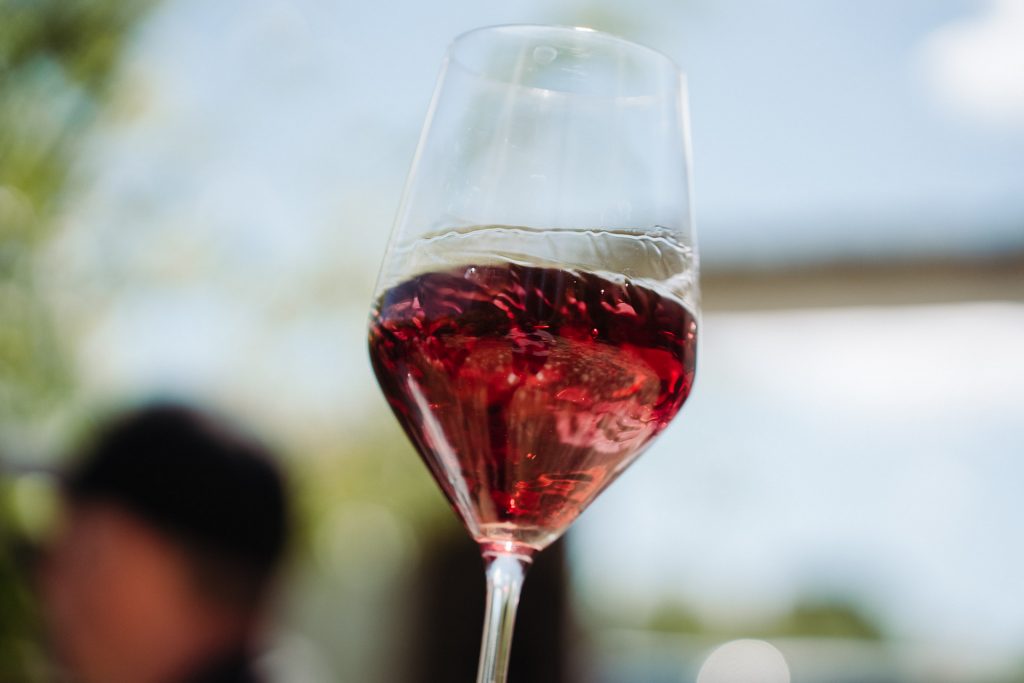 Menu Del Dia Or Tapas For Lunch?
Speaking of menu del dias, time for another insider tip.
Restaurants set themselves up to feed you big at lunchtime. So stay away from the tapas bars and small bites and take advantage of set menus. Usually 3 courses around 10-15 euros, a menu del dia is far better value for money. That's including a bottle of wine and dessert. Most Spanish people are on a never-ending quest to search out the best menu del dia in their neighborhood.
Missing this time to eat leads to the frustration and pain mentioned at the outset. You also avoid the disappointment of finding shops and some attractions closed as you wander the streets after your early lunch.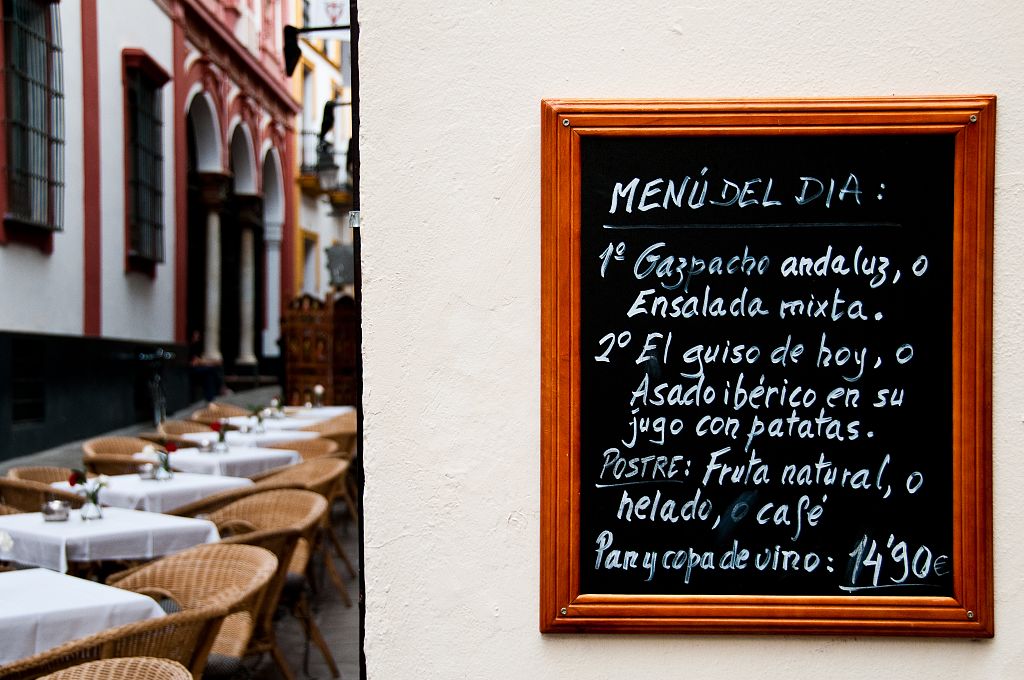 Most lunch spots offer a prix fixe on their menu del dia. Photo Credit: Clarence
Having Dinner at Bedtime
Understanding Spain's daytime eating rituals helps us better comprehend why the Spanish eat dinner so late. If late lunch is usually the heaviest meal of the day, dinner at 6 or 7pm just doesn't make sense.
Spanish families will start making their way to their kitchens at 9pm and most restaurants won't even open before 8pm.
Dinner Time in Spain: 9-11 pm
For dinner, lighter options are the name of the game. Spaniards eat salads in summer, warm soups in the winter, and omelettes or eggs (typically eaten at dinner) year-round. This is also tapas time, when people are happy to share a meal at a bar surrounded by friends and family.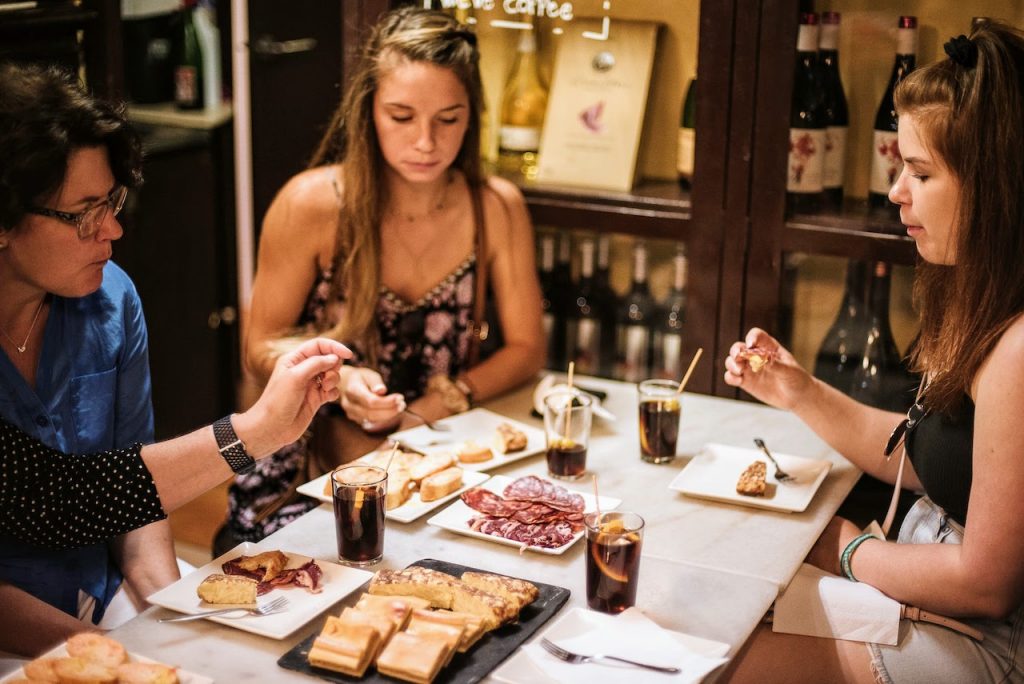 A Final Note About Spanish Mealtimes
Sleep-ins and late nights often go hand in hand with being on holiday. Adapting to the Spanish eating schedule is often a breeze for those of us on vacation. Rather than complicate matters, keep it simple and by focusing on one thing: your next meal!
We hope this post has helped open your eyes on navigating mealtimes in Spain. Enjoy!
Still in the planning stages of your trip, or stuck for things to do while in Spain? Don't miss out on expert advice and delicious grub by joining our food tours in Madrid, Barcelona, San Sebastian, and Seville!