Milan is an excellent example of modern Italian elegance – from fashion to dining, luxury events to a distinct aperitivo culture. However, among the alleys of Milan's Brera quarter, you can still find many remnants from the past. This is an ancient quarter that has inspired artists and writers through the ages. It is here you will find the Pinacoteca di Brera, one of the key museums of Milan, with an art collection that you can't miss. Find out more with our guide to the this beloved Milanese museum.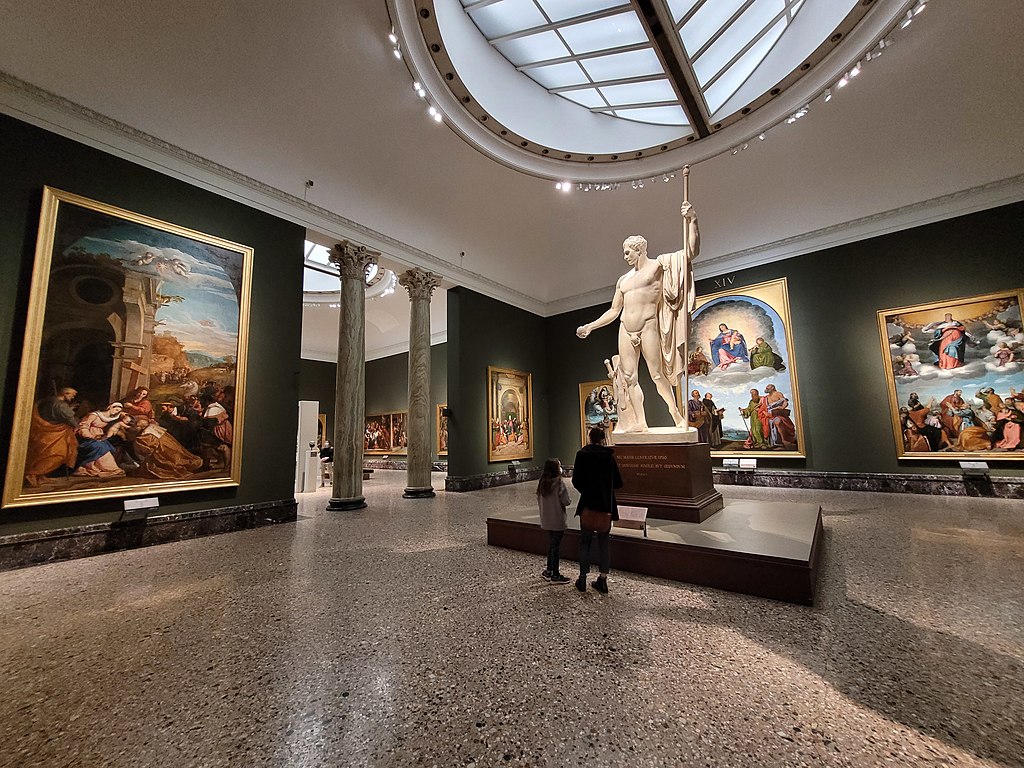 History of the Pinacoteca di Brera
The Pinacoteca di Brera is one of the city's most important cultural institutions. The collection began in the late 18th century when the Habsburg Family, then rulers of Milan, began collecting works of art for their own prestige and admiration.
Origins of the museum
In 1776, Empress Maria Theresa of Austria established the Accademia di Belle Arti di Brera (The Academy of Fine Arts), which was originally intended to be a school of painting, sculpture, and architecture. The academy soon acquired a significant collection of artworks, in addition to some of the Hapsburg collection. This became the foundation for the Pinacoteca di Brera.
19th Century expansion
In 1805, when Milan was under French rule, the museum was officially opened to the public. Over the years, the museum's collection continued to grow through purchases and donations.
During the 19th century, the Pinacoteca di Brera became one of the leading art museums in Europe thanks in large part to the efforts of the director, Francesco Hayez (whose work you can find on the list below). Under his leadership, the museum's collection expanded to include masterpieces by Italian artists such as Andrea Mantegna, Raphael, and Caravaggio as well as works by foreign artists such as Rembrandt and Rubens.
Post-WWII
Unfortunately, the museum was severely damaged in WWII by Allied bombing raids and many of its artworks had to be evacuated to safer locations. After the war, the museum underwent extensive restoration and renovation work and many of the artworks were returned.
Today, the Pinacoteca di Brera remains one of the most important art museums in Italy and is home to a rich collection of Italian Renaissance and Baroque art as well as works by European artists from the 14th to the 20th century.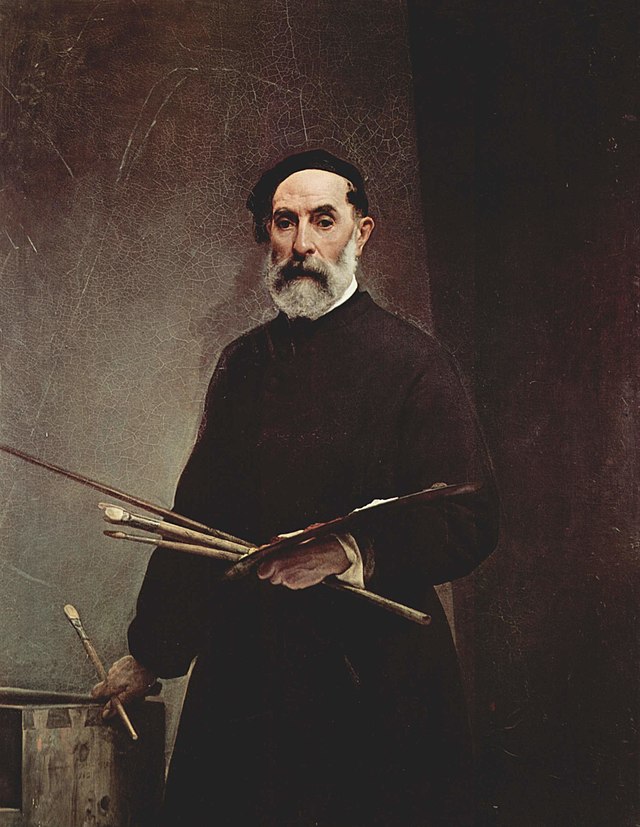 Highlights of the Pinacoteca di Brera
This artistic corner of Milan is home to a rich collection of artworks and while it is organized well to catch everything, there are some works you won't want to miss. Some of the highlights of the museum's collection include:
The Marriage of the Virgin by Raphael
A painting from the early 16th century depicting the marriage of Mary and Joseph. This is one of Raphael's more recognizable paintings and is noted especially for its early depictions of depth. It also was quite a particular subject choice that is rare in religious painting.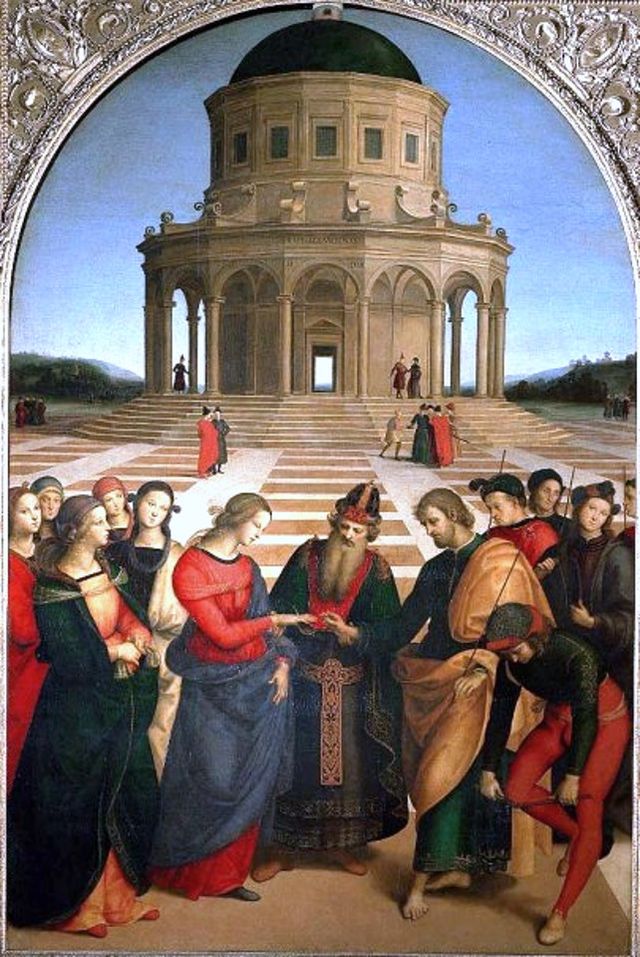 Lamentation Over The Dead Christ by Andrea Mantegna
A haunting painting from the late 15th century depicting the dead body of Jesus lying on a stone slab. While many depictions of Jesus depict wounds with his eyes closed, he often  seems warm holy, even lively in some way. This painting, however, truly strikes the viewer as his body is, toned and blueish – as if his life has faded. It humanizes Jesus in a way many other paintings do not.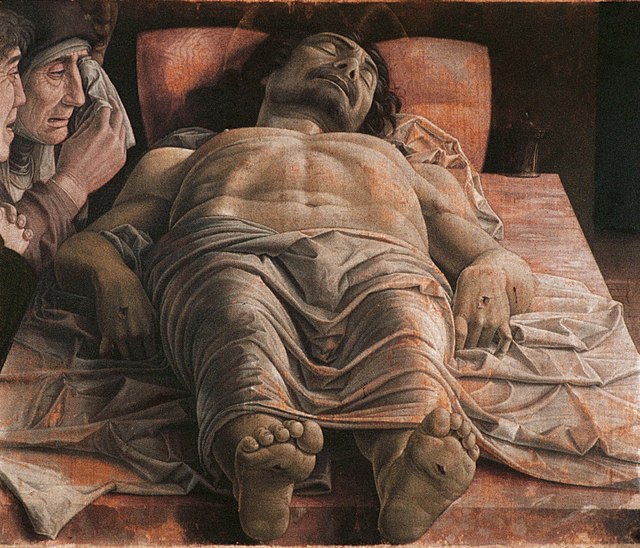 Pietà by Giovanni Bellini
Another painting of the 15th century that humanizes the story of Christ. We see Mary and John the baptist supporting Christ and mourning as they hold him during his passing. It is clear how Bellini was inspired by Mantegna; in fact, they often worked in proximity as they were brothers-in-law.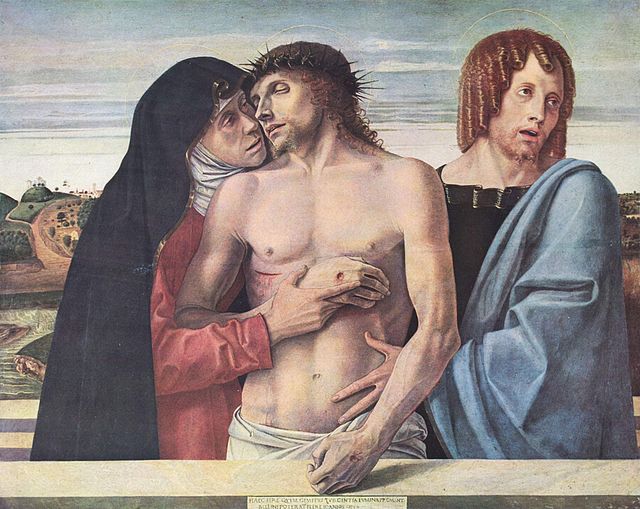 Supper at Emmaus by Caravaggio
An oil painting from the early 17th century depicting the moment when Jesus reveals himself to his disciples after his resurrection.It's depicted in true Caravaggio fashion with dim lights and dramatic contrasts. This was painted just after his escape from Rome.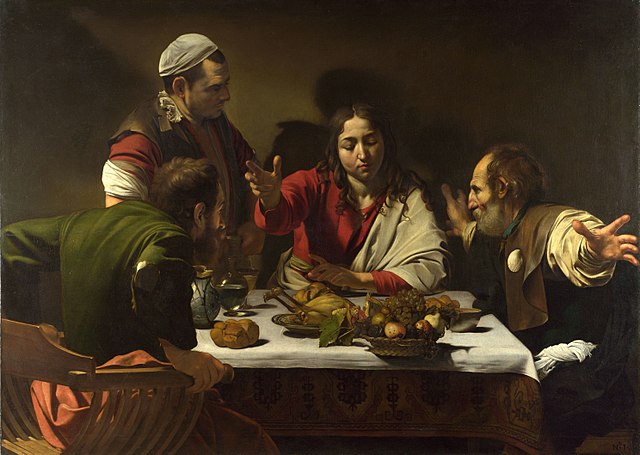 Finding of the Body of Saint Mark by Tintoretto
An incredible 16th-century work of art by the Venetian artist Tintoretto.The elegant attention to detail in the architecture of the piece and its depth are impressive. It shows not one moment but multiple moments overlapping. It depicts both the discovery of his body and the saint's miracles in one painting.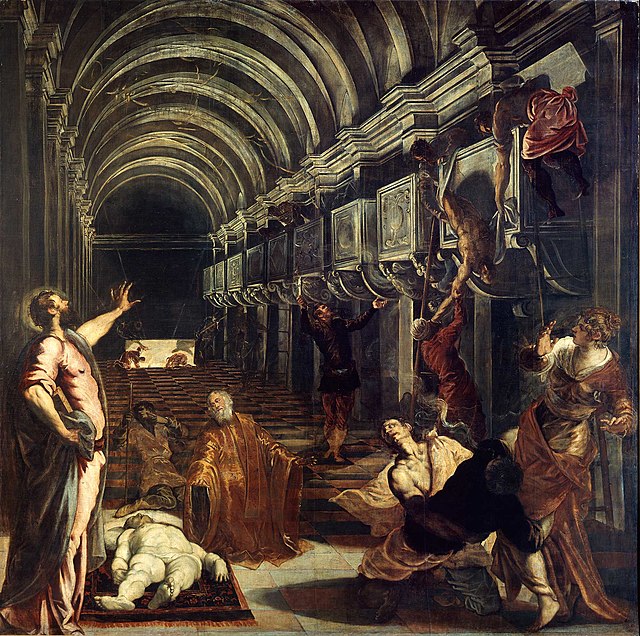 The Kiss by Francesco Hayez
A romantic painting from the mid-19th century depicting an intimate encounter between two lovers. They are caught up in a passionate kiss, a visualization not regularly shown before this time. It is one of the Pinacoteca's most recognized paintings internationally.
These are just a few examples of the many masterpieces housed within the Pinacoteca di Brera's collection, but you'll find many more works that are sure to wow you.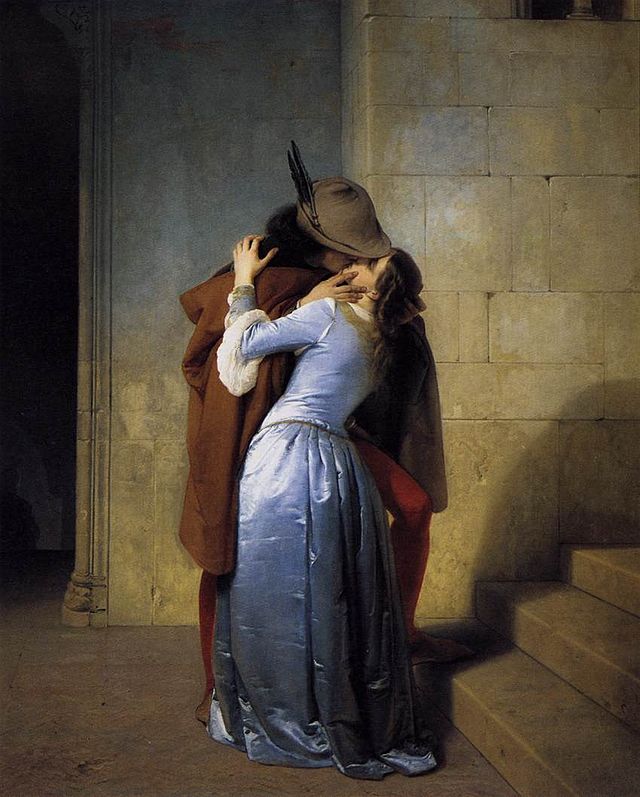 Hidden gems of the Pinacoteca di Brera
While the Pinacoteca di Brera is well known for its impressive collection of masterpieces, there are also some hidden gems in the museum that are worth exploring. Here are a few examples:
The Presentation of The Virgin in the Temple by Vittore Carpaccio
A large painting from the early 16th century, that many may say is not Carpaccio's best work; however, it is still incredibly eye-catching. The truth is this might have been one of Carpaccio's "budget" commission works. Yet the depth and elements of the background mark this point of movement as a true Renaissance work. 
The Death of Cleopatra by Guido Cagnacci
You might not have heard of Cagnacci before but you'll remember him well after your visit to the Pinacoteca. This 17th century painting of Cleopatraas she let an asp bite her is an intriguing version of that moment. His work does follow a Baroque humanistic style but Cagnacci adds a touch of sensuality to his subjects. In this painting,she is presumed to be fading away due to venom and holds a slight smile, leaving us to wonder what she is really feeling.
The Last Supper by Rubens
While many wander the halls of Pinacoteca looking for Italian masterpieces, you'll be pleasantly surprised to find some excellent work by Flemish masters like Rubens. This depiction of The Last supper is one such piece you won't want to miss. The dramatic colors, busy scene, and intense stare of a nervous Judas create a painting sure to capture your gaze.
Head of a Bull by Picasso
While many works in the Pinacoteca have historic and religious ties, they also have a collection of more modern artists. The Head of the Bull is a lesser-known work by Picasso but still grabs our attention for its strong lines and its fierce, almost violent depiction of the animal.
These are just a few examples of the hidden gems that can be found at the Pinacoteca di Brera. But with many rooms to explore, you are sure to find more works that capture your interest.
Pinacoteca di Brera: Practical Info
The Pinacoteca di Brera is located in the Brera district of Milan, not far from Parco Sempione. It is open to all from Tuesday to Sunday 8:30 am- 7:15 pm with the last entrance at 6 pm. Officially the museum is only closed on Mondays, January 1st, and Christmas Day.

Rather than a standard ticket, the Pinacoteca di Brera has created an innovative "subscription" based ticket. This is known as the BreraCard, and has a cost of €15 but includes much more than only an entrance to the museum.
With the BreraCard you may visit an unlimited amount of times within 3 months from purchase (you will have to reserve your visit, however). You'll then also receive a year-long access to the museum's online platform BreraPlus+ where they share multimedia content, exclusive documentaries, concerts, and many more virtual events.
In order to purchase your ticket, and enter the museum, you will need to book in advance via BreraBooking.com.
Reduced entrance is available for:
– visitors over 65 years old on Tuesdays and Wednesdays (only €1),
– Free entrance for visitors under 18
– EU citizens ages 18-25 enter for €2
If you'd like to dive deep into the story of the artwork, audio guides are available in English, Italian, French, and Spanish, at a cost of €5.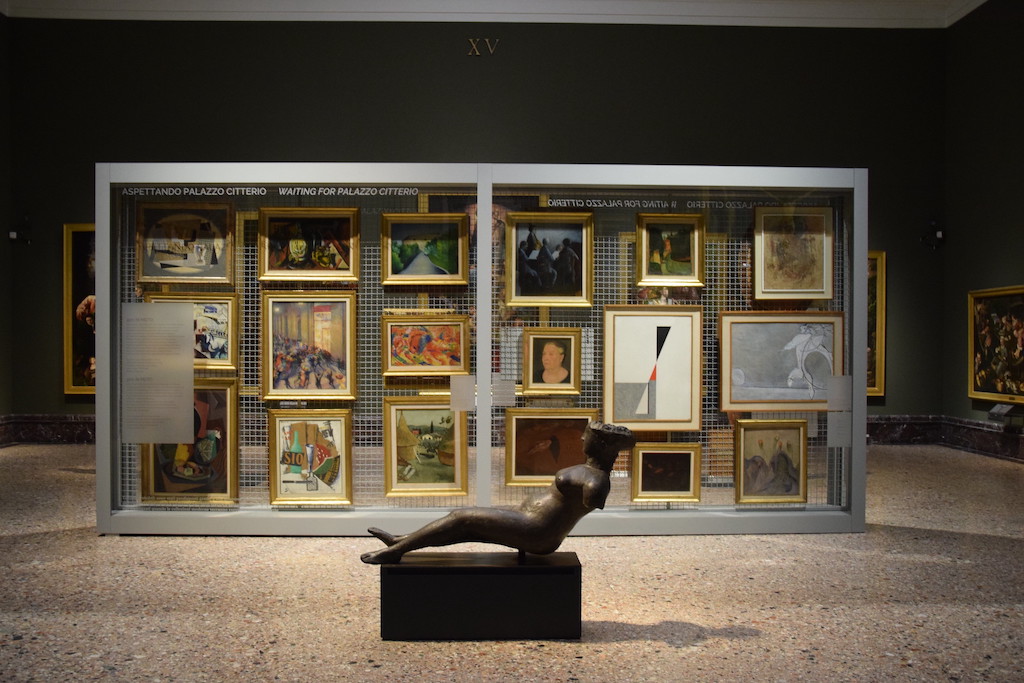 FAQ
How much does entrance cost?
To enter the museum you must purchase a BreraCard for €15 and book your entrance in advance via BreraBooking.
Entrance is free on the first Sunday of the month, but you will need to book a spot in advance.
Visitors under 18 enter for free, EU citizens between the ages of 18 and 25 enter for only €2, and visitors over 65 are entitled to an entrance of only €1 on Tuesdays and Wednesdays.
Where can I book a ticket?
Book your ticket directly with the Pinacoteca di Brera on their platform BreraBooking.com
Do I need a guide?
The museum provides a fair amount of information for each artwork, however, if you feel you would like to enhance your visit and learn more, there are audio guides available. These can be purchased for €5 and are available in English, Italian, French, and Spanish.

Guided tours are allowed in the museum but are not offered directly by the museum– if you'd like to have a guided tour you will need to refer to a third-party guide.
How long will a visit take?
While you could find yourself gazing at the works for hours, the Pinacoteca di Brera only allows a visit of 1.5 hours to enjoy the museum. This is due to the fact entrances are timed, and they want to allow everyone a chance to visit the galleries.
Does the museum allow photography?
No, within the Pinacoteca di Brera, you may not photograph or film the works. You can however find high-quality uploads of each piece aton the Pinacoteca's online collection here.
Is there somewhere to eat in the museum?
There is no cafe on site, but however being in the heart of one of Milan's most frequented neighborhoods, you can find plenty of excellent spots nearby. We'd recommend N'ombra de Vin for an aperitivo, La Tartina for a quick bite, or La Latteria di San Marco for a more filling, authentic Milanese meal.