San Francisco is one of the west coast's top cultural art hubs, where influential museums showcase a frenzy of creativity. A diversity of art, from cartoon animation to European masters, and the craftsmanship behind seafaring vessels are on display in the best San Francisco museums.
If you're not sure where to start, here are our picks for the best museums in San Francisco. Discovering a museum aligned with your interests should be an easy task, especially since various cultural and artistic movements call San Francisco home.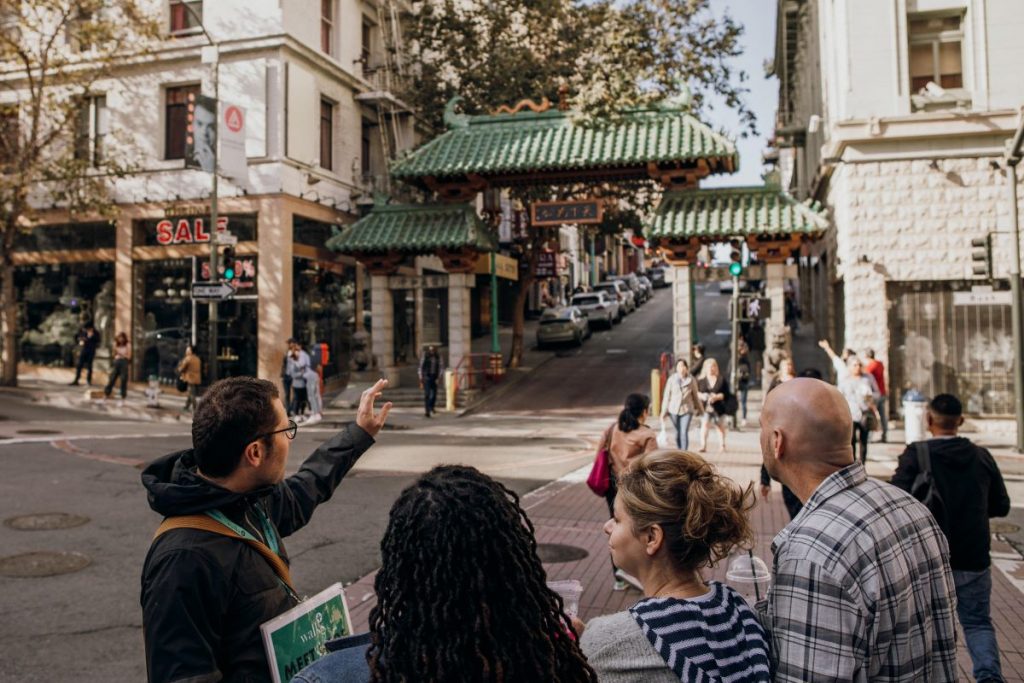 Best History and Cultural Museums
GLBT Historical Society Museum & Archives
The GLBT Historical Society Museum & Archives preserves and celebrates LGBTQ history, culture, and arts in San Francisco's Castro District. The museum displays just a fraction of the Society's collection documenting queer history focusing on diversity and social justice.
Personal belongings of public figures and everyday people tell the story of how San Francisco's queer community has evolved and supported each other. A large fragment of one of the two original rainbow flags first flown at San Francisco's 1978 Gay Freedom Day Parade is on display. It is an impressive showcase of the community's enduring strength and unity.
The GLBT Historical Society museums charts the history of LGBT people in the United States. Photo Credit: GKoskovich
The Beat Museum
The Beats fought for free expression and cultivated San Francisco's literary scene, producing poetry, music, and books. The Beat Museum celebrates the free-thinkers in the North Beach neighborhood where the Beats hung out all those years ago.
The museum shares the values of the Beat generation—living your truth, and being compassionate and tolerant—with visitors through exhibits and lively docent discussions. Access to manuscripts, rare books, and precious personal items like poet and co-founder of City Lights Booksellers & Publishers Lawrence Ferlinghetti's personal desk and chair inspire the next generation of creative thinkers.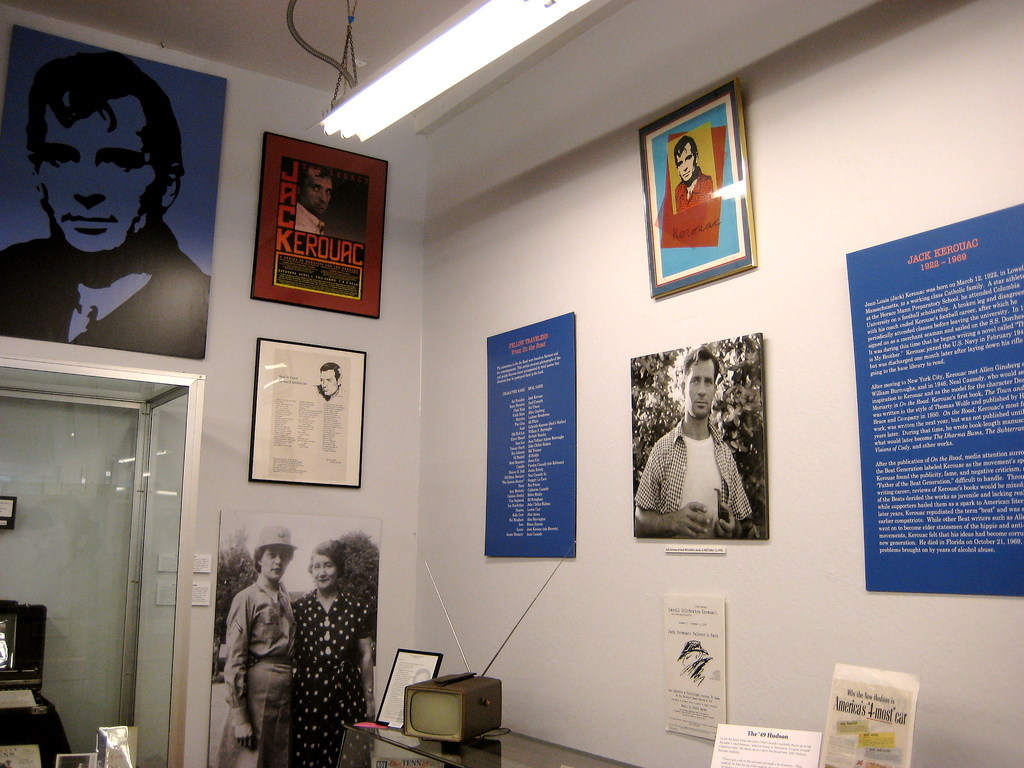 Jack Kerouac's room in the Beat Museum. Photo Credit: Hairpee
San Francisco Maritime National Historic Park
San Francisco Maritime National Historic Park is the best San Francisco museum to keep the City's nautical history sailing. The park's Maritime Museum inside the art deco Aquatic Park Bathhouse building evokes an ocean liner's look. The museum's walls are covered in Works Progress Administration (WPA) era murals depicting a surreal underwater world. Discover examples of maritime art and model ship replicas inside.
For an immersive experience, walk Hyde Street Pier to visit seven historic vessels from the late 19th and early 20th centuries. See examples of passenger ferryboats, cargo schooners, and powerful tug boats. Board and explore the mighty Balclutha, a three-mast 1886 cargo ship that used 25 sails to navigate the seas. Squeeze through the tight quarters below deck and imagine what life was like for the sailing crew. Ahoy matey!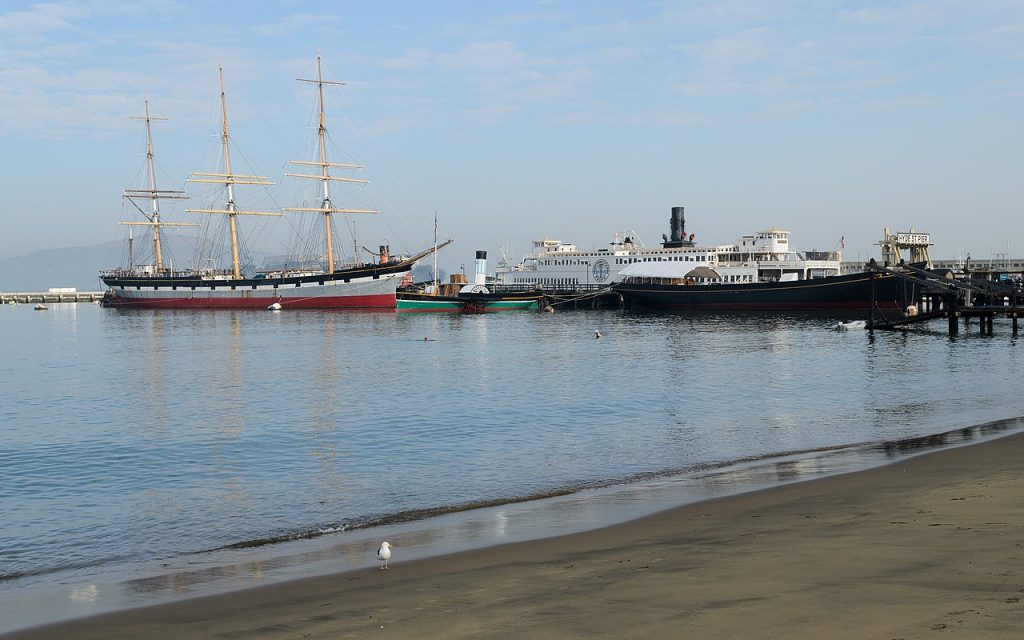 San Francisco has a storied history as a port and shipping hub. Photo Credit: King of Hearts
Legion of Honor Museum
Lincoln Park's lush natural beauty, sweeping views of the Golden Gate Bridge, and the cityscape below combine to create the perfect romantic backdrop for San Francisco's most enchanting museum, the Legion of Honor. The Legion of Honor's Beaux-arts building is a classical artwork studded with columned walkways and a courtyard featuring Rodin's statue The Thinker.
Additionally, the Legion of Honor's art collection spans four thousand years of human history, sparking inspiration and creativity in the current generation. European painting masterpieces hang on the museum walls, and samples of ancient art from the Mediterranean Basin are displayed. The Salon Doré, French neoclassical interior paneling from 1781, fills a gallery room infusing regal gold finishings and sparkling chandeliers transporting visitors into palace grandeur.
Best Art Museums
San Francisco Museum of Modern Art
The San Francisco Museum of Modern Art is the best San Francisco museum for viewing and experiencing contemporary art. Intriguing and thought-provoking paintings, sculptures, media arts, and more fill seven gallery floors. The artistry of the museum's architectural design, paired with vast public art spaces, is awe-inspiring.
SFMOMA's permanent collections include some of the world's most well-known modern artists, like the surreal art of Frida Kahlo to the pop art fun of Andy Warhol. The museum values the unique contributions of California and Bay Area artists, displaying their work in various exhibits.
Jackson Pollock, Clyfford Still, and Arshille Gorky all had their first exhibits at the SF MoMA. Photo credit: Wgreaves
Asian Art Museum
From ancient jade and hand-crafted Buddha figures to comic book-inspired murals, the Asian Art Museum's collection of 18,000 works of art spans 6,000 years. By immersing visitors in Asian and Asian American art and cultures, the museum helps deepen understanding, bringing diverse audiences together. The museum is located in downtown San Francisco and is easily accessible by public transportation.
Visitors can participate in a free guided tour or explore the museum galleries independently. The museum's regularly rotated collection features important masterpieces like treasured deity statues. Art from all regions of Asia is represented, including pieces from China, the Himalayas, and Japan. Special exhibits celebrating aspects of Asian culture, like large-scale contemporary art installations, ask visitors to reflect to reveal a deeper meaning.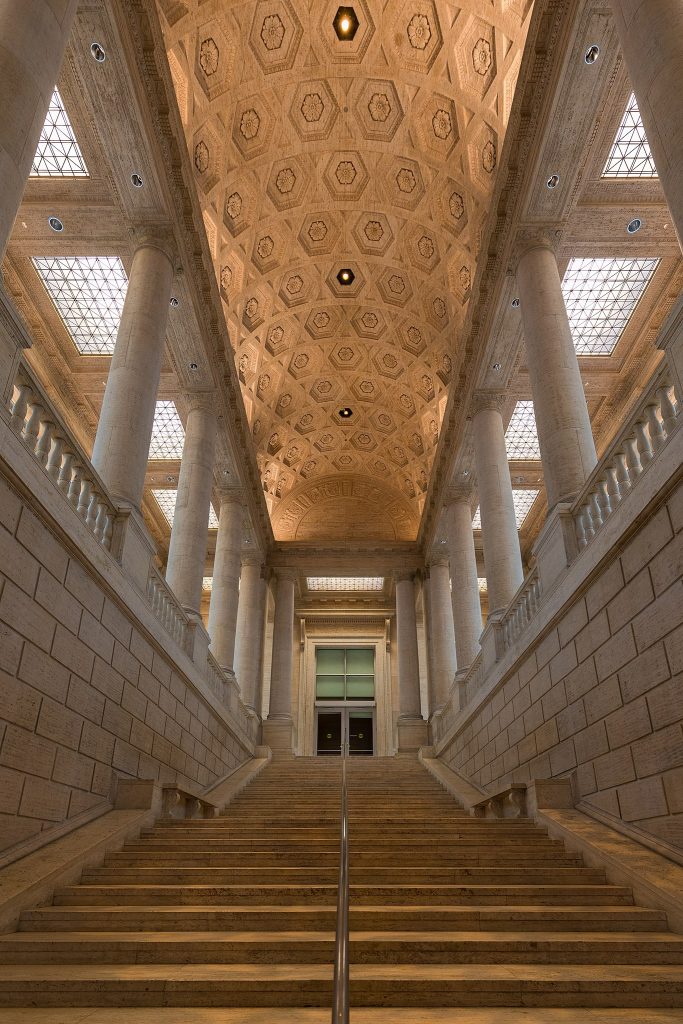 The Asian Art Museum of San Francisco houses one of the most comprehensive collections of Asian art in the world. Photo Credit: Frank Schulenburg
Best Museums for Kids of All Ages
Cartoon Art Museum
Cartoons capture quick and vivid snapshots of profound and absurd ideas, translating them into the transcending language of laughter. The Cartoon Art Museum is located on the beautiful San Francisco Fisherman's Wharf waterfront. It welcomes tourists and locals to experience original cartoon art. New exhibits like The Batman Armory, where movie costumes and props are on display, and workshops where kids and adults can learn how to create comics and animations are scheduled throughout the year.
All forms of cartoon art are featured at the museum. They range from early comic strips to digital art created by established and rising artists. The museum's permanent collection preserves original Family Circus and Peanuts comic strips, Marvel comic book cover art, and animation cells from Hanna-Barbera and Disney productions. We know there's something here to put a smile on your face.
Insider's Tip: Looking for more family-friendly activities? Check out this list of the best activities for kids in San Francisco.
The Walt Disney Family Museum
If you love Disney cartoons, movies, or theme parks, chances are you'll love a visit to The Walt Disney Family Museum in the San Francisco Presidio. Discover how Mickey Mouse came to life as Walt Disney transformed movie making as a cartoon animation pioneer. The museum's permanent exhibits step visitors through Walt's life, starting with his childhood love of trains to his early career disappointments that later molded his many successes.
Furthermore, the museum reveals how Disney movies like Snow White developed from concept to animation and then the final animation. Learn how Disney studios grew and matured over the years culminating in the magical immersive experience of Disney Land. The Walt Disney Family Museum's rotating gallery features different classic films and themed exhibits showcasing the many facets of Disney artistry.