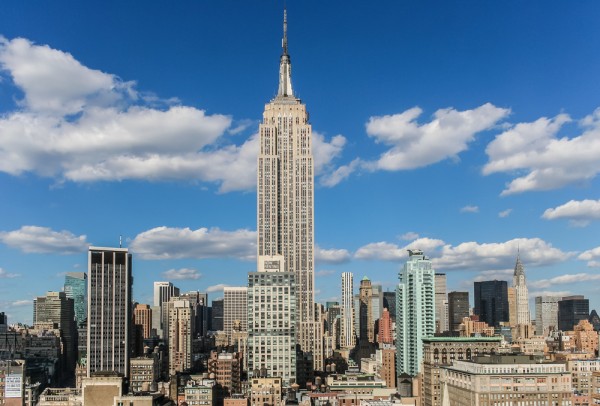 If we didn't already love the Empire State Building enough, it turns out that there are a ton of fun (or wacky) facts. Here are some of our favorites!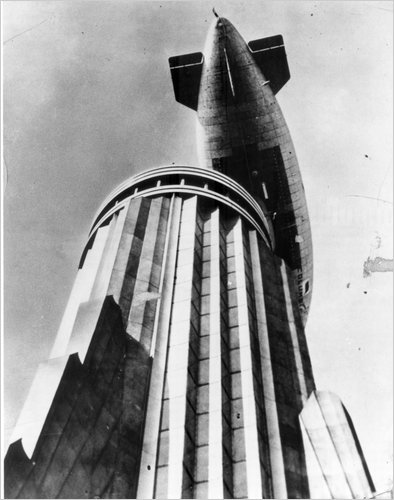 1. Originally, the 17-story spire was supposed to be a dirigible anchor and passenger gate. The current top observation deck (at 1,250 feet!) is enclosed, but in the original plans, it was an outdoor platform where passengers loaded on and off trans-Atlantic dirigibles parked over midtown.
After high winds nearly led to catastrophe, the plan was abandoned.
2. According to official accounts, five workers died during the construction of the building.
3. On July 28, 1945, a B-25 bomber that was lost in fog slammed into the north wall of the 78th and 79th floors. Fourteen people were killed (it was a Saturday, so many offices were empty). Elevator operator Betty Lou Oliver survived a plunge of 75 stories inside an elevator, the Guinness World Record for the longest survived elevator fall recorded.
There was no important structural damage to the building, which opened for business on the following Monday.
4. Over the years, more than 30 people have committed suicide by jumping from the top of the building. The fence around the observatory terrace was put up in 1947, after five people tried to jump during a three-week span.
In 1979, Elvita Adams jumped from the 86th floor, only to be blown back onto the 85th floor and left with only a broken hip. The most recent suicide occurred in 2011, when a 21-year-old Yale University junior leapt from the Observation Deck.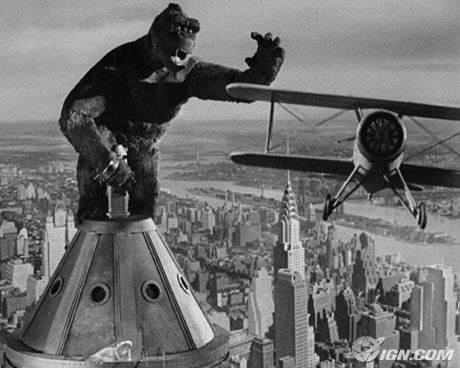 5. On a happier note, the Empire State Building has been the setting for many classic films, including An Affair to Remember, Sleepless in Seattle, and, of course, the climactic scene of King Kong (1933 and 2005).
6. The Observation Deck attracts 4 million visitors a year and generated $60 million in profits in 2010… while the owners made little, if any, money on the office space.
7. The Empire State Building Run-Up is a foot race from ground level to the 86th floor observation deck that has been held annually since 1978. The race covers a vertical distance of 1,050 ft (320m) and takes in 1,576 steps. The record time? Nine minutes and 33 seconds, achieved by Australian cyclist Paul Crake in 2003.
8. The Empire State Building is struck by lightning an average of 100 times per year.
9. Every year, the building holds a Valentine's Day Weddings contest in which 14 couples are selected to get married on the observation deck.
10. With its gold LEED (Leadership in Energy and Environmental design) rating, granted in September 2011, the Empire State Building is the tallest LEED-certified building in the United States.