New York City is usually perceived as a monolithic metropolis…but it's actually a collection of distinctive neighborhoods. According to the Department of City Planning, NYC contains 339 neighborhoods, ranging in size from just a couple city blocks to sprawling districts. Apart from their geographic boundaries (which are frequently disputed), NYC neighborhoods are defined by their character (physical, as well as ambiance) and their communities. New Yorkers are generally rooted to their neighborhood, which plays an integral role in everyday life.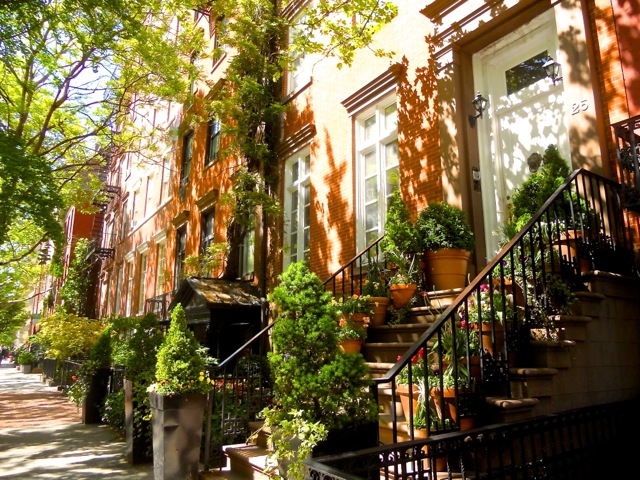 NYC neighborhoods first developed in the early 19th Century when the city began to expand. Many neighborhoods were originally separate hamlets (i.e. Greenwich Village, Harlem, and towns in Brooklyn, Queens, and the Bronx) that were absorbed into the growing city. New neighborhoods developed around factors like the concentration of industry, commerce and available housing. Another factor was economic class – notably enclaves for the wealthy and slums for the poor. Ethnicity also played a role in neighborhood development, with African Americans restricted to specified zones and waves of immigrants creating close-knit communities. Crowded neighborhoods of cramped, poorly ventilated apartments led to an active street life and communal living. Today many neighborhoods have resident organizations focused on neighborhood improvement and fostering community.
Here are a few NYC neighborhoods that are particularly great for exploring the city.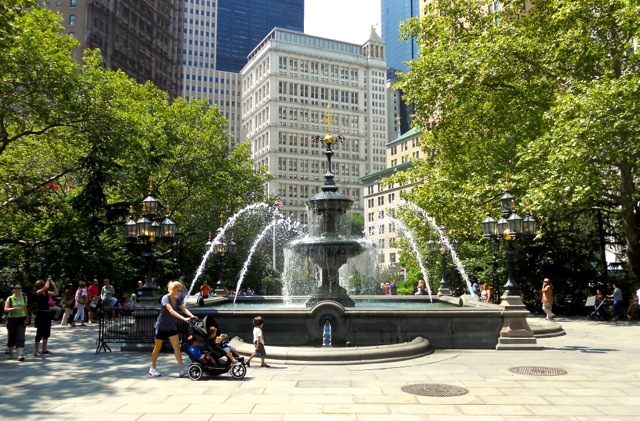 Manhattan Neighborhoods:
Lower Manhattan – more a district than a neighborhood, this area at the southern tip of the island is site of the city's founding. It includes lots of historic sites including Battery Park (with ferries to the Statue of Liberty, Ellis Island and Staten Island), Wall Street, South Street Seaport, the Brooklyn Bridge, and the 9/11 Memorial. While it's been primarily commercial for almost two centuries, residents began returning to the area with the building of Battery Park City.
The Lower East Side – once the most densely populated area in the world, this quarter of tightly-packed tenements has housed communities of new immigrants since the 1840s, most notably Eastern European Jews during the late 19th & early 20th centuries. Today the area is a mix of Asian and Hispanic immigrants, along with hipsters who enjoy the neighborhood's new shops, restaurants, bars, and art galleries. Remnants of the past can still be found in a few Jewish-owned businesses, at the Museum at Eldridge Street, the fascinating Tenement Museum, along Orchard Street, and traditional delis like Russ & Daughters and Katz.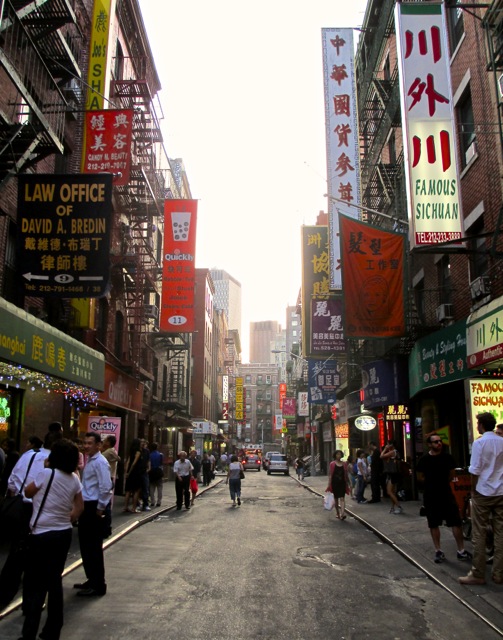 Chinatown – a bustling commercial and residential area that has been home to Chinese immigrants since the 1870s. Over the past five decades, Chinatown has expanded beyond it historic heart (centered on Mott, Pell, & Doyers Streets) into areas that were identified as Little Italy and the Lower East Side. Known as a great destination for bargain shopping and Asian cuisine, it's also an excellent place to experience an authentic immigrant community.
SoHo – an acronym for South of Houston Street, this former industrial sector was revitalized by artists in the 1970s, followed by real estate developers. Now a chic district of art galleries, boutiques, restaurants, and bars, SoHo is also home to some of the world's finest cast-iron architecture.
Greenwich Village – once a bohemian enclave and home to artists and intellectuals, it was also the birthplace of the Gay Rights movement. The focal point of "The Village" is Washington Square (home to New York University), and the winding streets of its far west side, which deviate from Manhattan's street grid, are lined with beautiful townhouses, shops, bistros, and bars. Its northwest section is the Meatpacking District, another industrial zone transformed into designer boutiques and pricey eateries.
The East Village – Once a haven for hippies and the Punk movement, the funky East Village has been gentrified. While the spirit of its seedy avant-garde culture can still be felt (particularly on St. Marks Place, the neighborhood's main commercial drag), folks now flock to the area for its boutiques, restaurants (including many ethnic and inexpensive varieties), bars, and clubs.
Chelsea – this Westside neighborhood between "the Village" and Hell's Kitchen includes shops and restaurants along its avenues and residential side streets of apartments and brownstones. The High Line, which runs along Chelsea's western edge, has transformed its far-west industrial sector into one of the city's finest art gallery districts.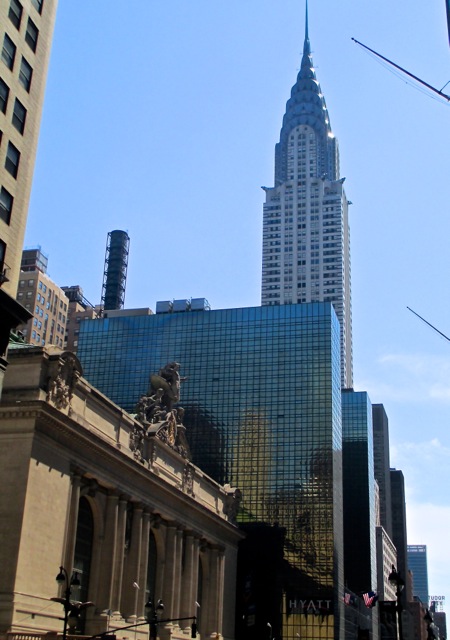 Midtown – the huge commercial heart of Manhattan includes the Empire State Building, Macys, Times Square, Grand Central Terminal, and Rockefeller Center. Flanking this commercial center are residential neighborhoods, namely Midtown East and Hell's Kitchen along the west.
Upper West Side – this area, between Central Park and the Hudson River, is home to Lincoln Center, the American Museum of Natural History, and Riverside Park. Like other primarily residential districts, Broadway and the avenues are dedicated to stores and restaurants, while the relatively quiet side streets are lined with apartments and some of the city's finest brownstones.
Upper East Side – the neighborhood from 5th Avenue to the East River contains Museum Mile (including the Metropolitan Museum of Art and the Guggenheim), the Whitney Museum of American Art, Bloomingdales, and the posh boutiques, salons, and bistros of Madison Avenue. Again, avenues are chocked full of stores and restaurants while the streets are residential. One exception is grand Park Avenue, which is lined with luxury apartment buildings.
Harlem – for over a century the nation's most vibrant African American community, known as home of the Harlem Renaissance and later an infamous ghetto. The gentrification of Harlem (which is actually three neighborhoods, East/Spanish Harlem, West Harlem, and Central Harlem) is well under way, and a crop of new shops and restaurants are thriving. Central Harlem, the neighborhood's historic heart, includes bustling 125th Street, the Apollo Theater, Strivers Row, Abyssinia Baptist Church, and rows of brownstones in varied states of repair.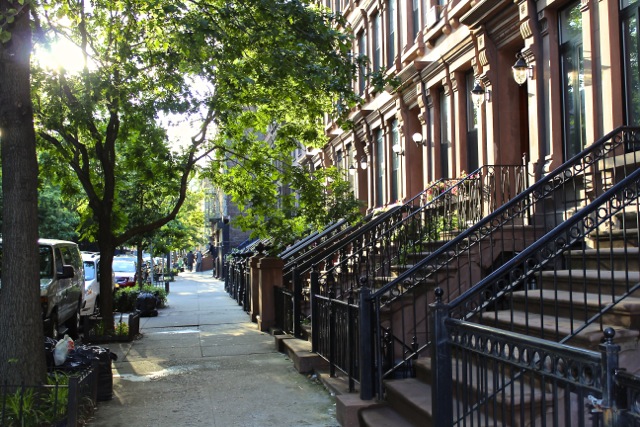 Brooklyn Neighborhoods:
Brooklyn Heights – known as "America's 1st suburb," this landmark district is just south of the Brooklyn Bridge along the East River. It is known for its lovely tree-lined streets full of some of the city's most historic homes. Its attractions include Plymouth Church of the Pilgrims, the Brooklyn Promenade, Lombardi's Pizza, and new Brooklyn Bridge Park. The neighborhood's commercial center is Montague Street, which runs east into Borough Hall and Brooklyn's Civic/Downtown area.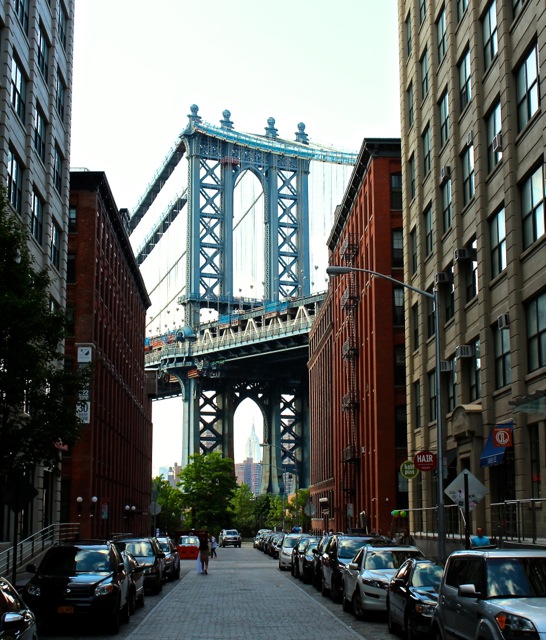 Dumbo – in this waterfront area between the Brooklyn and Manhattan Bridges (the name is an acronym for Down Under the Manhattan Bridge Overpass) old factories and warehouses (some dating back to the Civil War ear) have been transformed into shops, restaurants, clubs, art galleries and eclectic performance spaces. The northern section of Brooklyn Bridge Park is a green space with stunning views.
Park Slope – this appealing neighborhood, bordering the west edge of Prospect Park, is beloved for its leafy streets lined with historic brownstones. It also offers wonderful dining, artisan boutiques, bars, and a lively music scene.
Williamsburg – a former industrial and working class immigrant district that has become one of the city's hippest. The disparate residents are long-time Brooklynites, a large Hasidic Jewish community, and artist hipsters who have created trendy boutiques, restaurants, clubs, and music venues. Every weekend Smorgasburg and the Brooklyn Flea draw crowds from all over the city.
Queens Neighborhoods:
Long Island City – once an important waterfront manufacturing center, many of LIC's old industrial buildings have become galleries, museums and studios hosting a thriving art scene. There are also popular eateries, shops, performance venues, and new hotels (it's a quick trip across the river to midtown Manhattan). MoMa PS1 presents acclaimed experimental and experiential art and events.
Astoria – long known for its vibrant Greek American community and food, recent immigrants from Bangladesh, Pakistan, and Latin America have made the neighborhood a diverse cultural stew, offering international shopping and cuisine, and multi-cultural events.
What are your favorite NYC neighborhood to explore?