Cultural diversity and incredible eats on the Lower East Side tour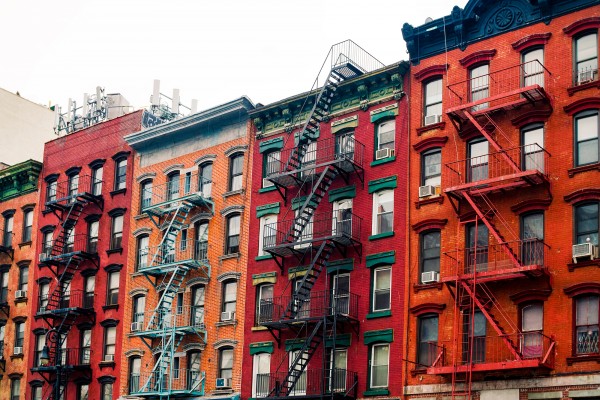 Wander through the streets of Manhattan's Lower East Side, and it's clear, almost immediately, that this neighbourhood is the true definition of a cultural melting pot. To your right, you'll find a historic Jewish synagogue, to your left a bustling Chinese restaurant. On one corner there's a hip new gallery space and on another, a quirky vegan eatery. With just so many amazing places to discover, and having never visited the area before, I decided it was best to take Walks of New York's Lower East Side tour.
Excellent tour guide
On arrival, I was greeted by our Lower East Side tour guide Elliot, a local resident and actor who had lived in the area for many years. After a brief introduction, Elliot immediately began demonstrating his local insider knowledge to our small group by producing some tasty Chinese breakfast snacks he'd picked up from a nearby restaurant that morning.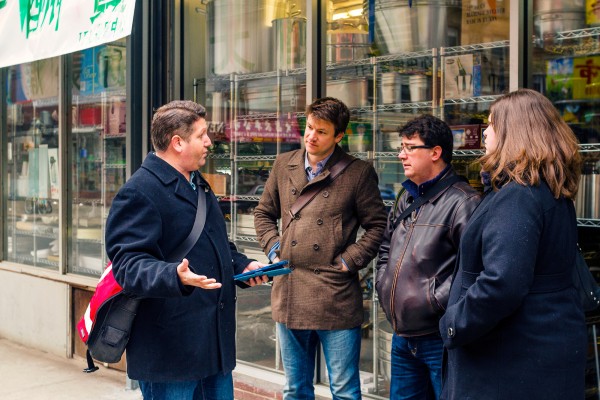 With sufficient fuel in our bellies, our group began our walk through the history of this fascinating area with Elliot pointing out gorgeous buildings and interesting sights that most would have missed had it not been for his knowing eye. Thanks to his background as an actor, Elliot was an extremely entertaining and enthusiastic guide. He had a wealth of funny and insightful anecdotes and a real passion for the area that helped to bring the wonderful sights we were seeing to life.
Amazing restaurants
After some time discovering the area's incredible history of immigration and receiving a private tour of a gorgeous synagogue, the group got to sample yet more mouth-wateringly delicious local food in some of the best restaurants in the Lower East Side. We ate phenomenal Chinese dumplings, perfectly spiced pickles and yummy Jewish baked goods – this tour was a real feast for all of the senses!
Modern venues and exhibits
As well as treating our taste buds, Elliot gave us a glimpse into the more modern face of the area, on our Lower East Side walking tour. We wandered past gorgeous boutiques, learned about great new Lower East Side galleries and spotted cute cafes, with Elliot making sure to highlight the very best places that we should return to in our own time.
For the tour finale, Elliot took us to a much loved local grocery store called Russ and Daughters where we were given one last foodie surprise in the form of delicious, traditional New York black and white cookies. Like our wonderful Lower East Side tour, these cookies were authentic, unique and thoroughly enjoyable and I would not hesitate to recommend both to anyone!
You can also discover the cultural treats and delicious eats that make the Lower East Side so wonderful – just book your place on Walks of New York's Lower East Side tour today.
About the author: This blog post was written by Ruth Aravena, an Irish travel blogger and newly-initiated resident of NYC. She joined forces with Walks of New York to get to grips with the city during her first few weeks of residence. The tours are ours but all opinions are her own.