When spring and summer arrives in Athens, one of the best things to do in the evening is to enjoy outdoor movies. From May to October, the world of outdoor cinema Athens is a favorite pastime for both locals and tourists.
Outdoor summer cinemas in Greece (therino cinema) are a beloved tradition and allow you to view your favorite films and that unique Athens cityscape at the same time.
Read on as we reveal the five best open air theaters in Athens to check out.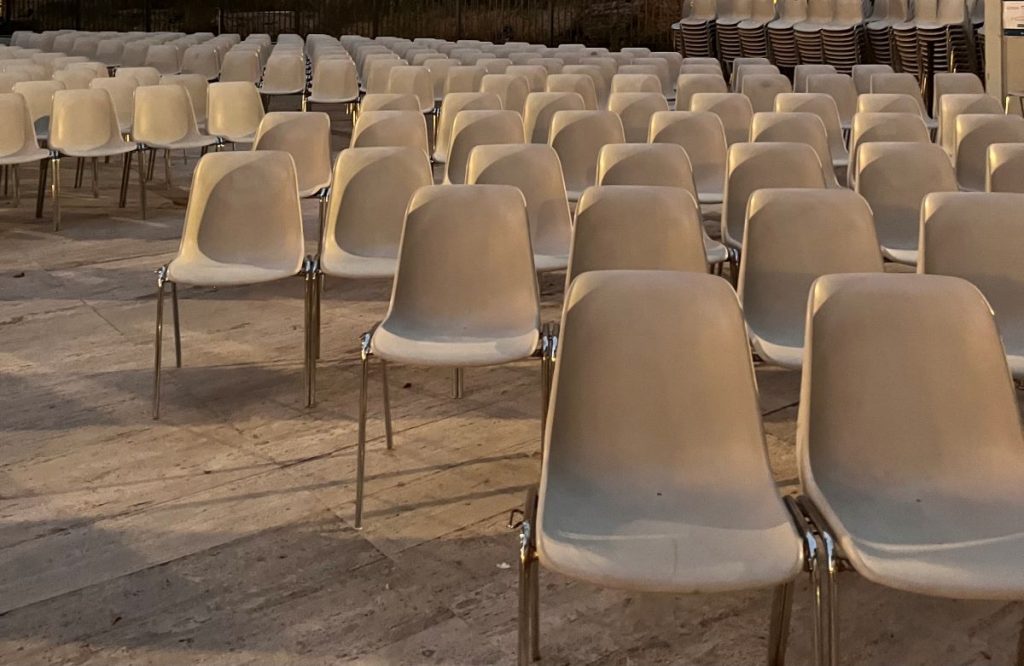 Outdoor Cinema Athens: A Brief History
During the 1950s and 1960s, Greece experienced a surge in outdoor cinema popularity, boasting a remarkable count of over 500 open-air movie theaters scattered throughout the greater Athens area.
There are now 65 outdoor cinemas across the city, and while they still evoke a touch of 1950s nostalgia, they have undergone modernization. These theaters are situated on building terraces, nestled in parks, and squeezed between those iconic Greek apartment buildings.
Whether you're looking to see old Hollywood classics, Greek indie cinema, or the newest blockbuster, Athens' outdoor cinemas have something for everyone.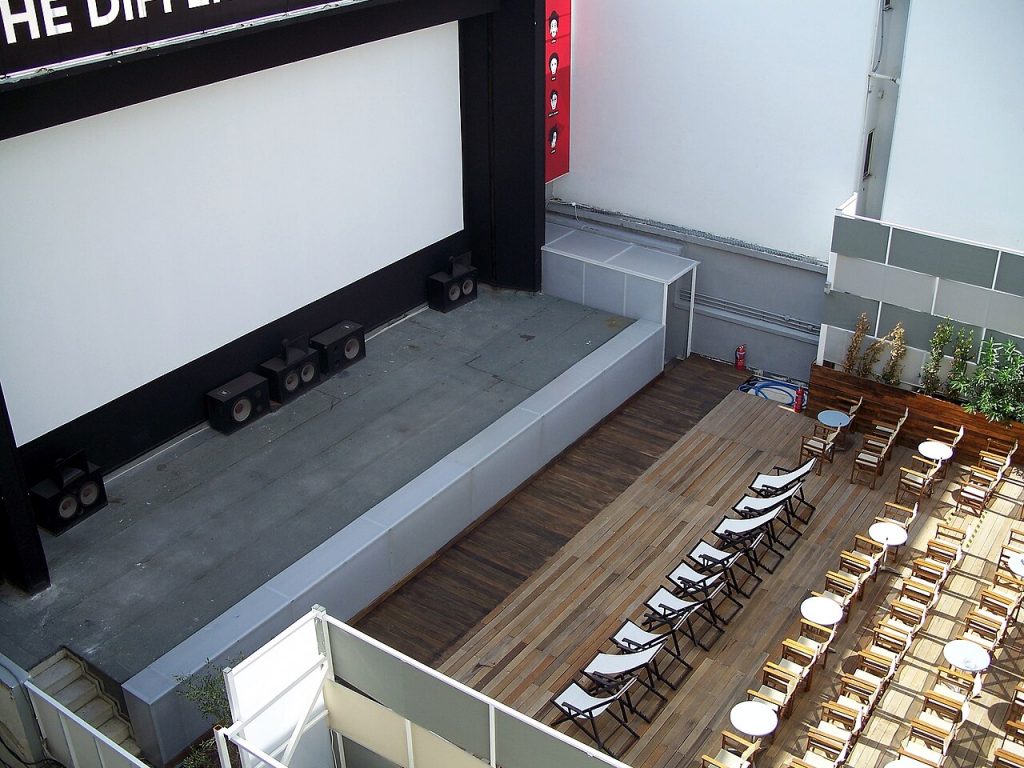 Open air cinemas abound in Athens. Photo credit: Badseed
Classic Films with an Acropolis Backdrop
The most breathtaking cinema in Athens is hands-down the Thissio Outdoor Cinema. Built in 1935, the Thissio Cinema has been screening movies for almost 100 years. The decor is still largely made up of red-plastic chairs and black-and-white head shots of old Hollywood stars. Set against the view of the illuminated Parthenon, they play old classic American movies as well as new releases and serve beer, cheese pies, and popcorn.
Tickets are only sold at the box office, so we recommend grabbing them earlier in the day to make sure you have a seat.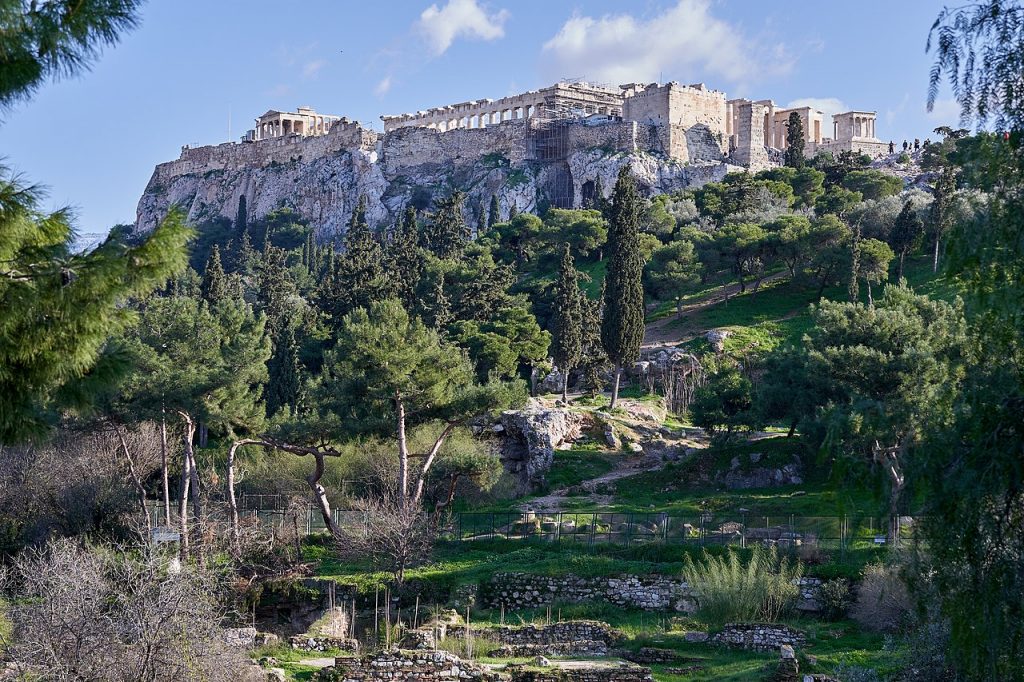 The view of the Acropolis from Thissio. Photo credit: George E. Koronaios
An Upscale Cinema Evening
Nestled in the posh neighborhood of Kolonaki, Cine Dexameni has an air of tranquility and elegance. Situated right below Lycabettus hill, and set off a pedestrian street filled with cafes, this open-air cinema gives you a taste of the glory days of the silver screen.
If you go on Wednesdays, you can get two tickets for the price of one. The program at Cine Dexameni features a mix of new Hollywood releases, classic masterpieces, and Greek films, meaning that whatever you're looking for you can find it there.
Insider's tip: We like to grab a pre-movie drink at the nearby Dexameni cafe (Platia Dexamenis -Dexamenis Square, Kolonaki) before settling in for a film.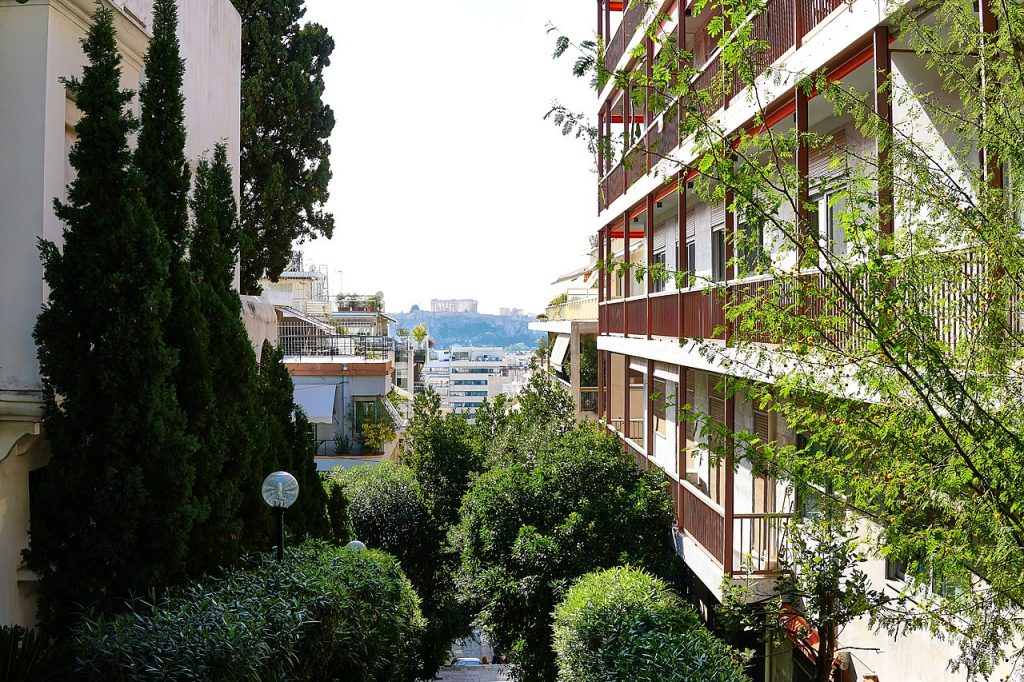 You can find Cine Dexamini in the airy Kolonaki neighborhood. Photo credit: George E. Koronaios
Cinema Amongst the Trees
Cine Aegli feels like an oasis in the middle of Athens. Located in the Greek national gardens, and near the Zappeion—a renovated neoclassical event space and garden complex—this cinema somehow evades the hustle and bustle of the city despite its central location. This cinema opened in 1904 and is the oldest running cinema.
Surrounded by palm trees and adorned with twinkling lights, Cine Aegli is known for its diverse film selection, ranging from family-friendly movies to thought-provoking art-house films. Their menu is also expansive for a movie theater, so make sure you come hungry. This is one of our favorite spots for a peaceful escape in the heart of the city.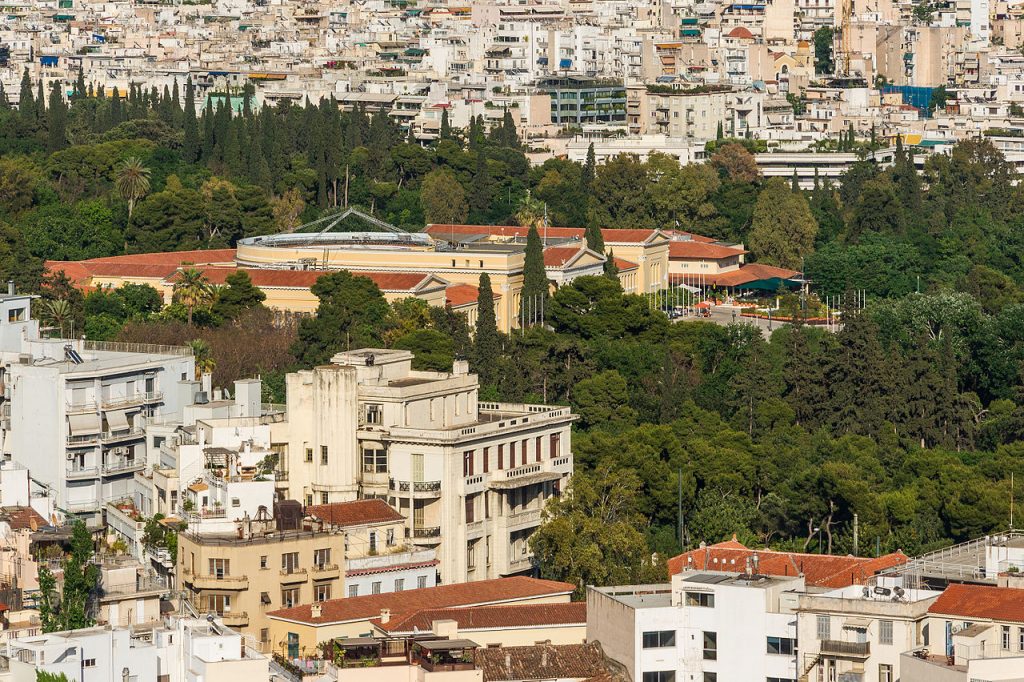 The Zappeion and the Greek national gardens near Cine Aegli offer solace of tranquility amidst the bustle of Athens. Photo credit: Jebulon
Film Noir in Athens' center
Perched on the rooftop of a seven-story building in the central Plaka neighborhood, Cine Paris offers a trendy cinematic experience. It's a bit of a climb to reach the rooftop terrace, but once there you'll marvel at the panoramic views of all of Athens. The cinema originally opened when a Greek hairdresser who used to live in Paris made the space an homage to French film.
Today the space maintains its romantic ambiance, featuring largely classic Hollywood or French films. This makes it a favorite spot for cinephiles. Make sure you also check out their shop with a wide collection of vintage movie posters.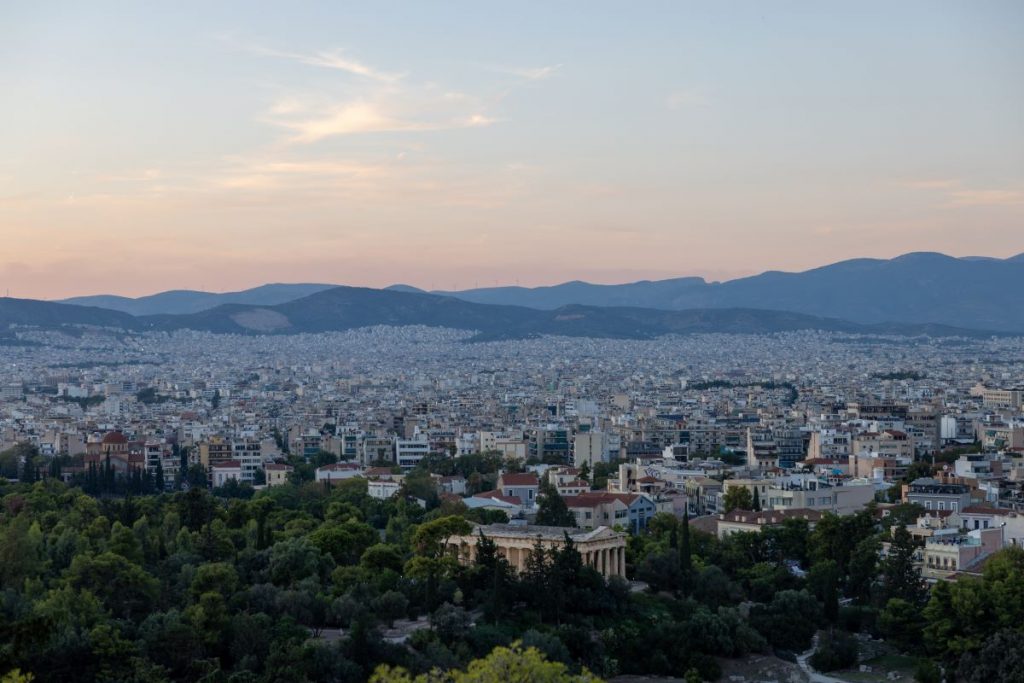 A Film by the Sea
Cine Flisvos is one of the newest outdoor cinemas in Athens. This one is actually far from the center– it's in Flisvos park in the southern beach-side suburb of Palaio Faliro. We recommend making an evening of it– take the metro or tram from the center, take a walk along the beach, eat in a seafood taverna, and then hit Cine Flisvos for a movie nightcap.
Cine Flisvos screens new Hollywood releases, lots of children's movies, and is the best spot to catch a summer blockbuster. But be careful, this theater is very popular so we recommend buying tickets online before you arrive.
Insider's tip: The theater is located in the middle of a park making it perfect for kids who may want to run around after (or during) the screening, and has a cute cafe with all kinds of drink and snack options.