Venice, one of Italy's most beloved cities, consistently ranks among the top three most visited destinations year after year, making it a recurring favorite among travelers.
Beautiful and romantic during the day (but albeit, bustling with visitors), the city transforms into a whole new magical world when the sun goes down, captivating visitors with its nighttime charm.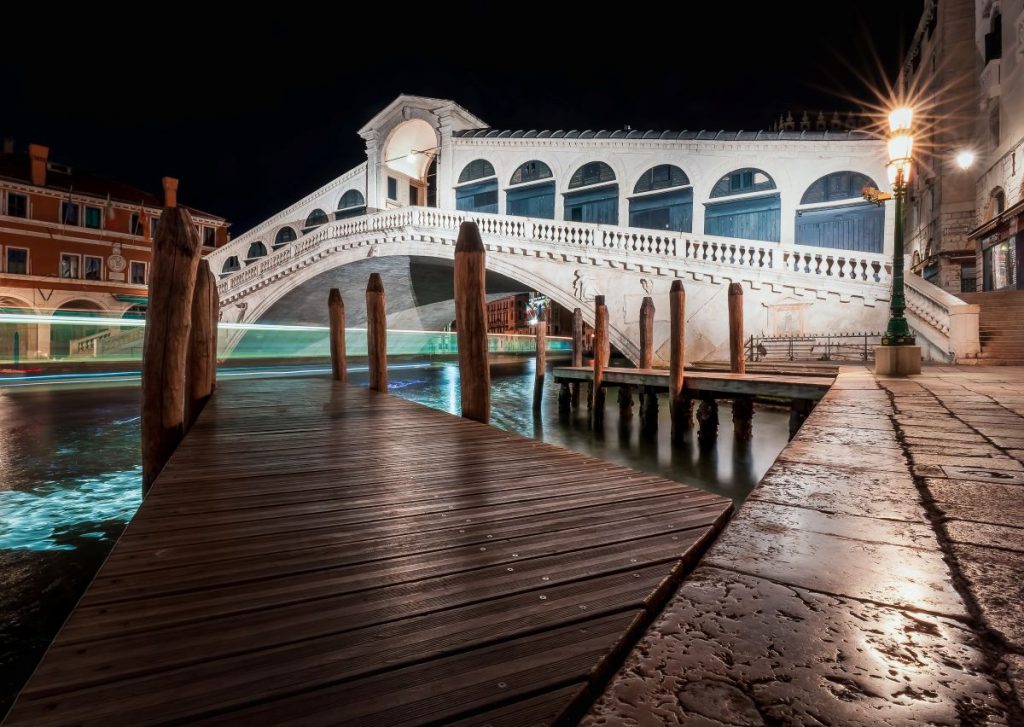 Whether you're looking for a romantic dinner in a cozy restaurant, an evening of live music, or simply a traditional gondola ride beneath the moonlight, there's an array of exciting ways to discover and experience Venice by night.
Take an evening gondola ride
Gondola rides are one of the most quintessential Venetian activities.

When you take a gondola right at night, you'll be able to enjoy beautiful nighttime views of historic palaces and theaters, charming buildings, and classic canals. With the moonlight reflecting on the water (in combination with the reduced crowds), a gondola ride at night is absolutely one of the most romantic and peaceful ways to see the city.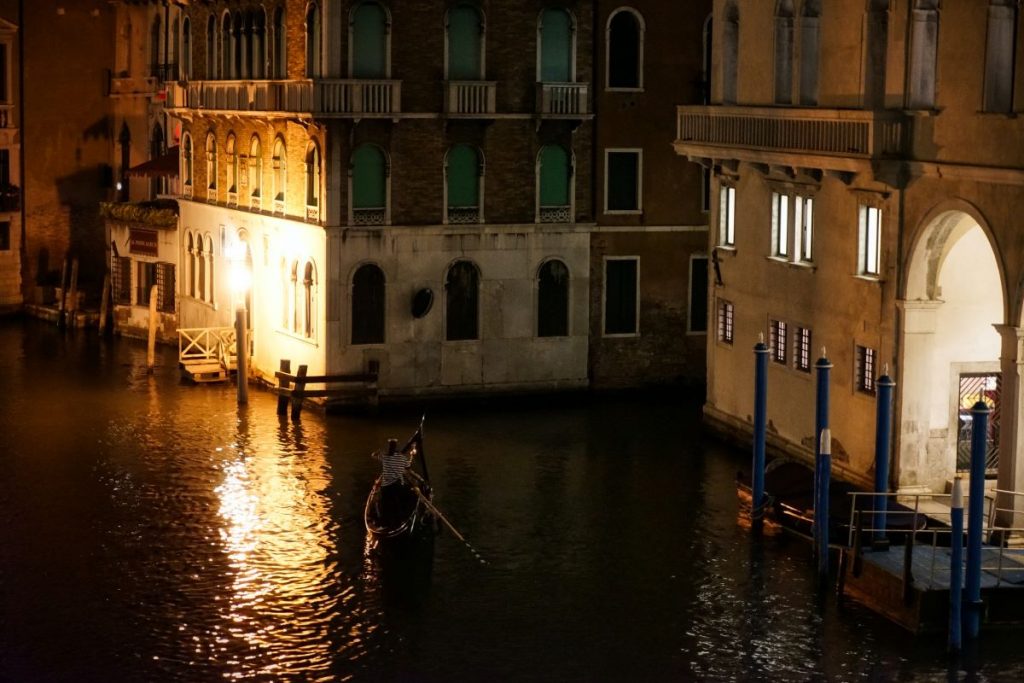 Insider's tips:
How long is a gondola ride? A typical gondola ride will last around 30 minutes-1 hour, depending on the specific ride.
How much does a gondola ride cost? An evening gondola ride in Venice will typically cost €100-120. Signs displaying the fares and duration should be posted around the points of entry along the canals.
How many people can a gondola hold? A typical gondola can hold 5-6 people.
See opera at Teatro La Fenice
If you're an opera lover, don't miss a night show at the incredible Teatro La Fenice, close to the San Marco area.
Teatro La Fenice is one of the most renowned opera houses in the world and hosts classical operas, ballets, concerts, and other musical events. It's known for its high-quality productions, talented performers, and stunning scenery, all of which contribute to an exceptional theatrical experience. Many famous operas have been performed here, including La Traviata, Rigoletto, La Bohème, Turandot, The Marriage of Figaro, and Don Giovanni. 
Insider's tip: If you're interested in attending a show, check the official website for the most up-to-date information on the current performance schedule.
Enjoy aperitif in a bacaro
A traditional Italian pre-dinner at a bacaro is the best way to start your evening in Venice. A Venetian bacaro (plural: bacari), is a type of ancient tavern, offering a relaxed and informal atmosphere for enjoying a glass of wine, a cocktail, or a spritz (the city and region's signature drink), accompanied by small plates of food known as cicchetti.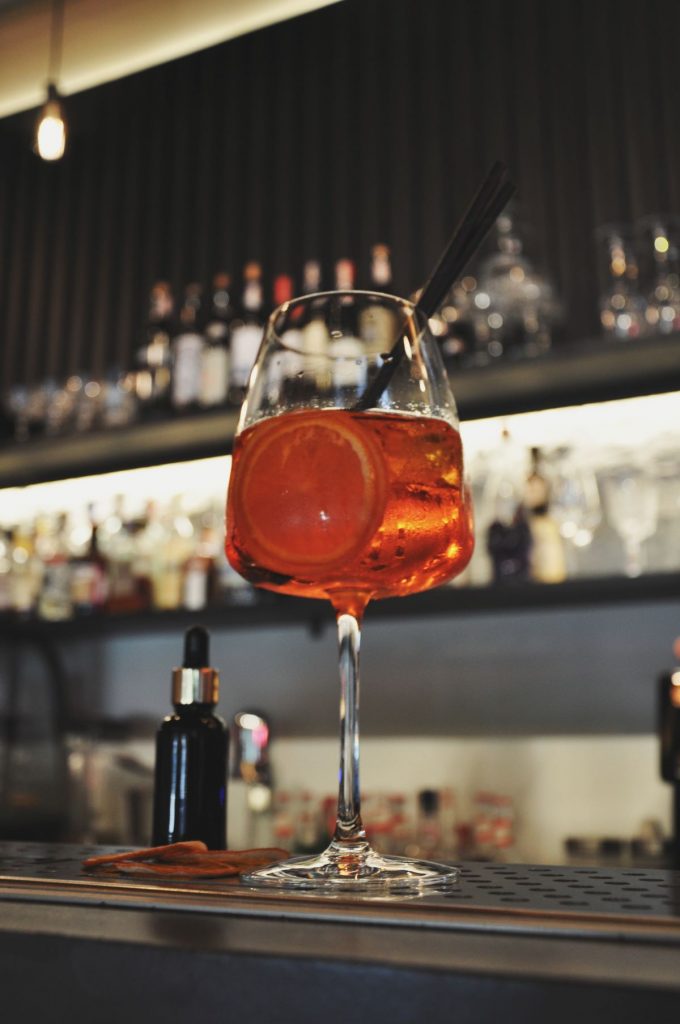 Aside from enjoying delicious foods and drinks, having an aperitif in a bacaro is one of the best ways to immerse yourself in Venetian culture.
Take an authentic Venice food tour
Another great way to experience Venice by night—and taste some of the best food in the city—is by taking an authentic Venetian food tour.
Here, you'll discover different spots in the San Polo neighborhood that offer Venetian specialties. You'll also get to learn about the history and traditions behind Venetian food with a local food expert guide.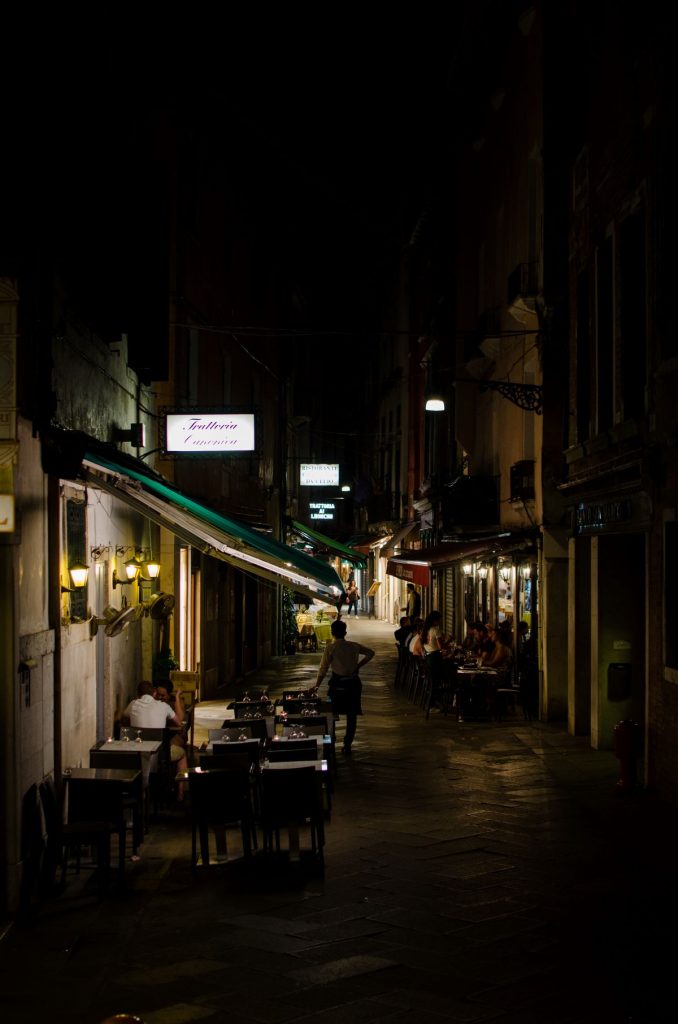 During the tour, you'll get to devour the city through an authentic lens, and immerse yourself in the vibrant and energetic atmosphere of San Polo with its large number of bars, restaurants and bacari. 
Catch live music at Venice Jazz Club
Venice boasts a vibrant jazz scene, with numerous clubs scattered throughout the city. Among them, Venice Jazz Club stands out as a favorite among visitors and locals alike. This relaxed and intimate venue located in the university zone of the city, Dorsoduro, is ideal for enjoying live music and a drink.
Not only can you enjoy some fantastic live music, but you can also dig into a delicious dinner before the show starts. You can purchase tickets online or in-person, and the ticket includes a drink.
Tour St. Mark's Basilica and Doge's Palace after hours
St. Mark's Basilica is undeniably one of the most popular landmarks in Venice and never fails to draw massive crowds of visitors.
However, there's a way to beat the crowds and enjoy exclusive access to these iconic places and the fascinating stories they hold.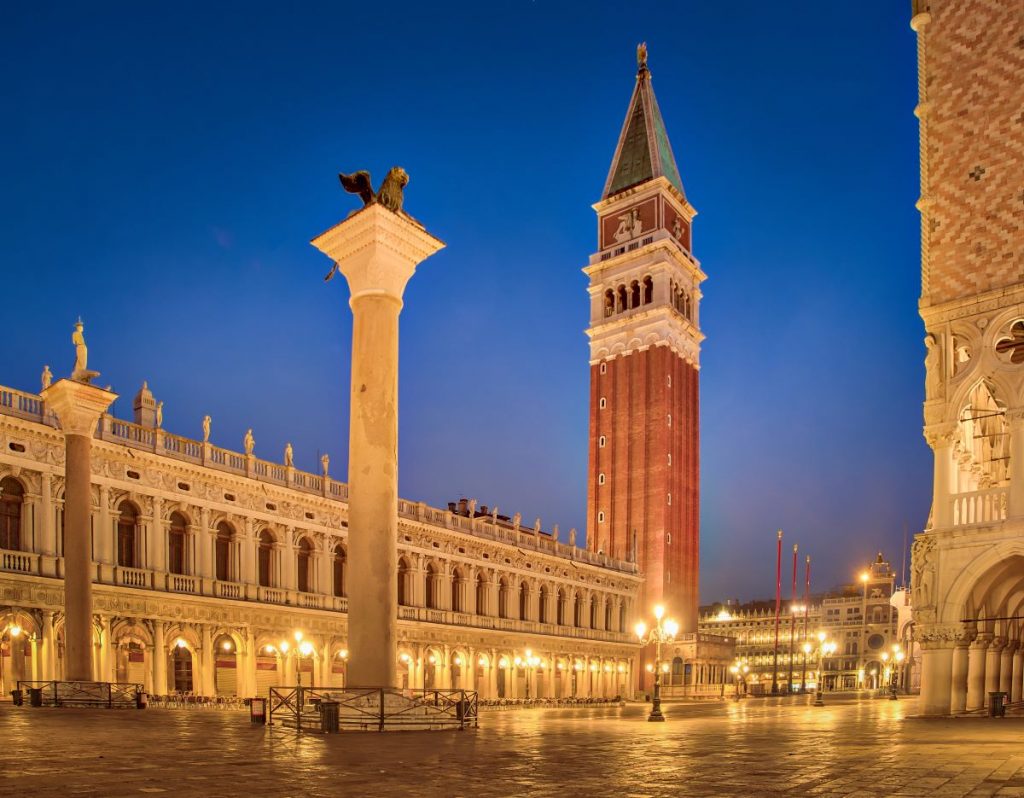 The tour Exclusive Alone in St. Mark's Basilica After Hours allows you to discover these landmarks with just a small group and an expert guide. It's a perfect way to see some of Venice's most iconic sites and absorb the fascinating history in a serene and intimate atmosphere, away from the daytime crowds.
Walk around Venice at night
Venice has many attractions to visit, but one of the most beautiful attractions is simply wandering around and admiring the canals, elegant bridges, and historic buildings at night.
The nighttime ambiance will make you feel like you are walking through a completely different place from the one you saw during the day, with an extra layer of picturesque and romantic ambiance.
Don't miss sights including St. Mark's Square, Doge's Palace, Rialto Bridge, Fondamenta delle Zattere, the Fenice Opera House, and the Cannaregio District.
Insider's tip: Is Venice safe? Venice is generally considered a safe city for tourists, even at night. That being said, always be vigilant of your surroundings and your belongings no matter the time of day, especially in touristy and otherwise crowded areas.