If you're curious about visiting Naples, then look no further. Naples might be the most overlooked, underrated big city in Italy. It's a city that feels more like a bazaar in Delhi or Istanbul, an outdoor market Marrakech or Addis Ababa than anything found in a European city. If you want your five senses stimulated by just strolling down the street, Naples is for you.
Many tourists hit the trifecta of Italian cities—Venice, Florence, and Rome—and don't give Naples a second thought. The tourists who do go south of Rome, end up in Pompeii. Even then, they have to bypass Naples to get there.
Yes, the city does have a reputation for petty theft. If you hold on to your wallet or whatever other things you might value, you'll be fine. You'll also be rewarded with an experience and an encounter with one of the most dynamic, memorable metropolises in Europe.
Here are some common questions answered about Naples, as well as some places to see and restaurants to eat at.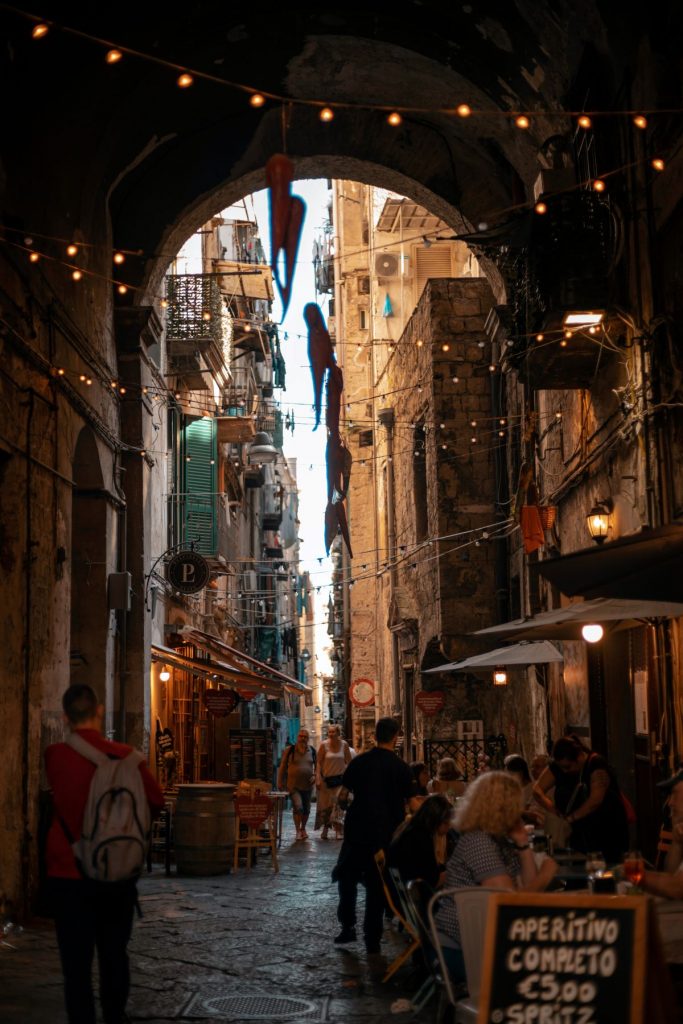 What Is Naples Like?
When viewing Naples from above—such as from Castel Sant' Elmo, a massive 14th century fortification that's perched on the mountaintop district of Vomero—it feels like the most peaceful city on the planet. Its narrow, laundry-strewn streets appear still and almost lifeless. A steady stream of morning fog from the bay hovers over the sprawl of post-war apartment blocks. The mountainous Isle of Capri peeks coyly through the fog. Even the usually ominous Mount Vesuvius looks like just another cloudy hilltop. From the roof of the Castel Sant' Elmo, far removed from the infamous chaos of southern Italy's most densely inhabited metropolis, it's easy to be seduced by Naples
Castel Sant'Elmo is a medieval fortress that connects lower and upper Naples. Photo Credit: Richard Nevell
The Grand Tourists were 18th and 19th-century upper-class Brits whose classical education was not complete until they toured the great cities of Europe. And they used to often forego Rome for Naples. They came to see the Caravaggios and the Correggios. The Raphaels and the Riberas; to observe the goings-on at one of Europe's oldest universities; to see how the Greeks' first colony on the Italian peninsula (called Neapolis, or "New Town" in 470 B.C.) had evolved into what a European monarch once said was, "the most beautiful crown in Italy." Some modern tourists still come for these reasons. Others flock to Naples for its uniquely chaotic splendor. They want to see a modus vivendi unfathomable in Baltimore or Brussels, Munich or Miami.
In the cramped quarter, the Quatieri Spagnoli, the solitude of the hilltop fortress will already be a thing of the past. Cars race by. Scooters whine. Red street lights are merely a suggestion in Naples. Medallion-wearing fat men bellow at one another. Two women stand on a side street yelling at each other and gesturing wildly. This is Naples: they're probably just trading recipes. Three teenage boys and a dog ride past on a scooter looking like they've done this a gazillion times. Behind them is another scooter that a man drives with two kids tucked onto the seat in front of him. Seconds later, another scooter zips by—this time it's a man riding alone. He is managing to talk on his cell phone and eat a piece of pizza.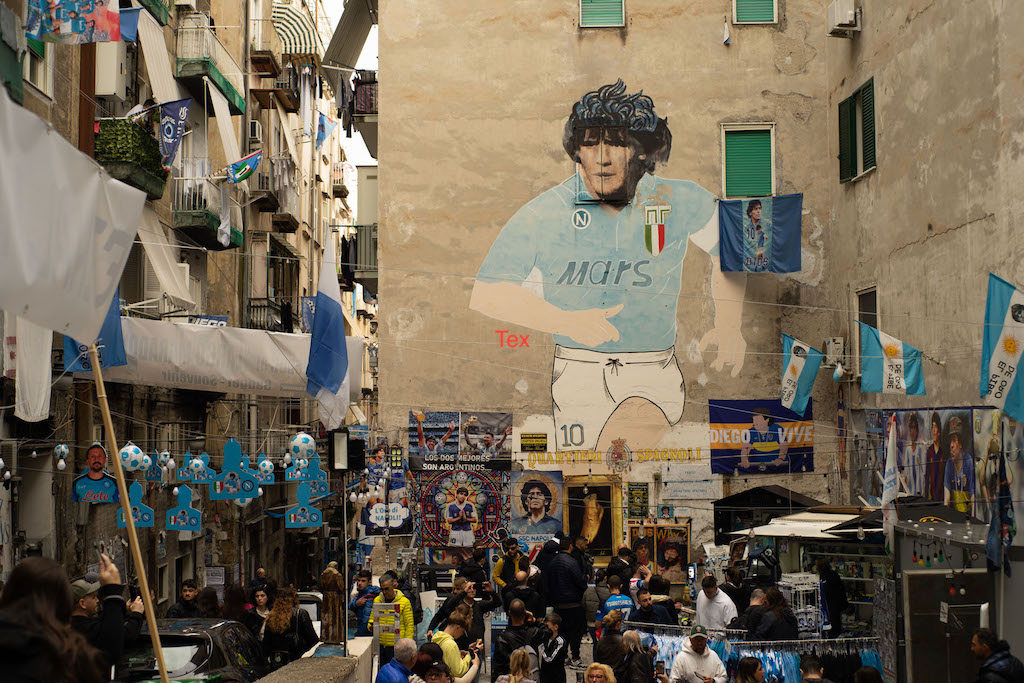 Is Naples Safe?
Yes and no. There is not a lot of violent crime in Naples but this seaside metropolis is famous for its expert pickpockets. Just leave most of your valuables in your hotel (preferably in a hotel room safe) and go exploring Naples with only what is essential: your wallet, perhaps your phone. Keep them in your front pocket and be mindful of who is around you. If you take these simple measures, particularly when you're in a part of the city heavily trafficked with tourists, you should be fine.
Besides petty theft, Naples has a reputation for crime because of the Camorra, the regional mafia. Usually, if a crime happens that's big enough to reach the headlines, it's mafia related and not targeted at tourists. On the latest Numbeo World Crime Index, Naples sits at number 71. Ahead of Naples in terms of having a worse crime culture are perhaps some familiar sounding cities: Baltimore at the 15th most crime-ridden city in the world, Alice Springs, Australia, at 17, New Orleans at 35, Milwaukee at 40, Atlanta at 54, and Nantes, France at 62. So if you've been to any of these other cities and they didn't seem particularly dangerous, then Naples won't, either.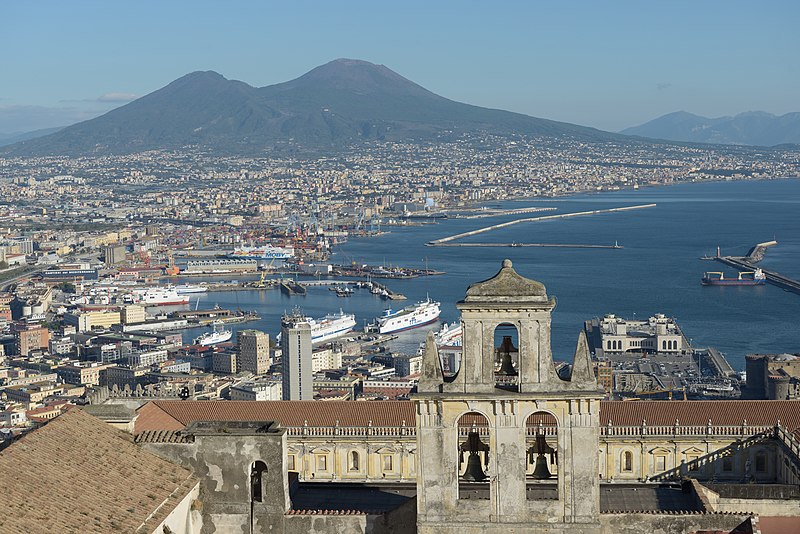 Naples is the regional capital of Campania. Photo Credit: W0lfgang Moroder
How Many Days Should You Stay in Naples?
After three nights in Naples, you'll likely have caught the spirit of the place. You'll also have maybe seen its main sites, eaten a few pizzas, savored a few excellent bowls of pasta, and drunk enough vino della casa, that you'll want to move to to Pompeii, the Amalfi Coast, Rome, or wherever is your next planned stop.
What To Do in Naples
Naples is less a place to go check sites off a list and more of a city to just wander, taking in the sensory overload of the place. That said, there are some must-see sites, three of which are below.
Catacombs of Saint Gaudiosus
If you like a little macabre with your travels—and who doesn't?—this underground lair may be for you. The catacombs started out as a burial place for St. Guadosus, a North African saint. It eventually turned into a depository for a legion of mummies and skeletons—mostly of aristocrats who saw entombment here as a status symbol. Located in the Santiá district.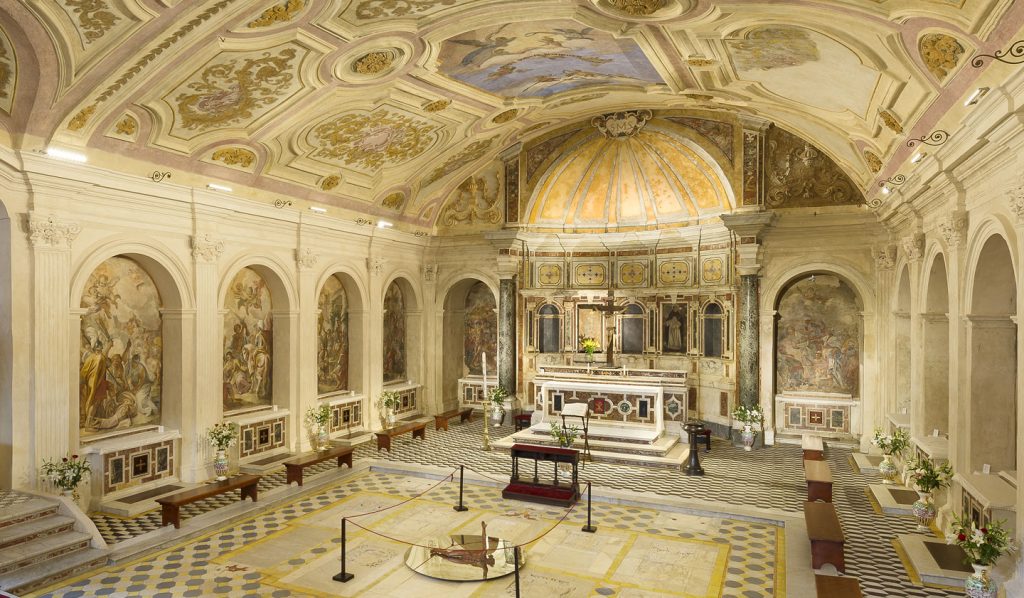 The sepulcher of the Catacombs of San Gaudioso. Photo Credit: Catacombe di Naples
Museo Capodimonte
The most important art museum in Naples is the Capodimonte. It is in an enormous 18th-century castle that King Charles III originally built as a hunting lodge. Today it houses the works by Caravaggio, Titian, Raphael, El Greco, and other old masters. To get there, from Piazza Museo take busses 168, 178, 204, 3M, or C63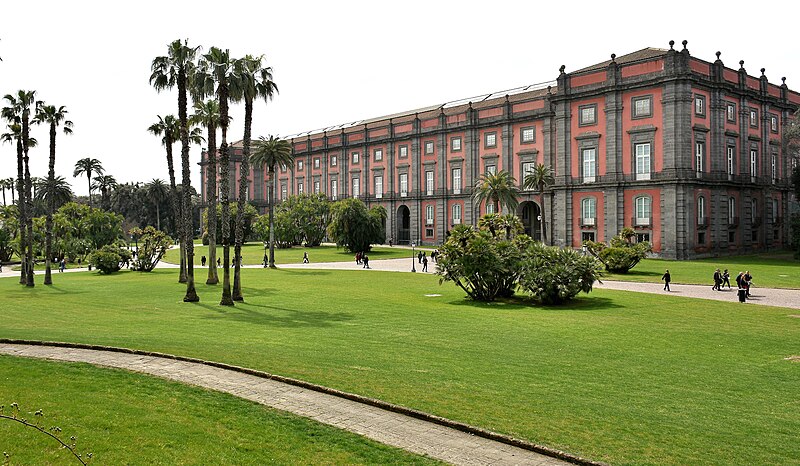 The Royal Palace of Capodimonte, formerly the summer residence and hunting lodge of the Bourbon Kings of the Two Sicilies. Photo Credit: Giuseppe Guida
Museo Nazionale Archeologico
This is a necessary stop for anyone interested in the art of antiquity—or ancient porn. The museum houses many of the statues and frescos uncovered in Pompeii, which was first discovered in the 17th century, as well as some art filched from sites in Rome. Paintings of men with exaggerated penises, a man fornicating with a goat, and other x-rated oddities are all on display. So are large sculptures of big bodied gods, which evoke comparisons to Michelangelo's work, done centuries later.

The Museo Nazionale Archeologico has quite a few ribald representations of antiquity. Photo Credit: www.naplespompeii.com
Where to Eat in Naples
Pizzerias
It's impossible to be in this town of over a million people and not eat pizza. It would also be culinary heresy to leave town without trying Naples' famous pizza. That would be like going to Prague and not drinking beer or being in La Rioja and eschewing the Tempranillo for actual grape juice. Naples credits itself as being the birthplace of the pizza—the first recorded evidence of which is from the 16th century. It's not true of every pizzeria in town, but often the more rundown the pizzeria, the better its product will be.
Gino Sorbillo
Pizzaiolo Gino Sorbillo became a part of the news in Italy and beyond when he famously stood up to the local mafia and refused to give them money for their "protection." So, they blew up his Centro Storico pizzeria.He has since rebuilt and is making some of the best pizzas in the city.
Starita
Multi-award-winning pizzeria, Starita is part of the pizza pantheon in Naples. Since 1901, when it started out as a winery, they've been baking pizza here. The house specialty is the Montanara, a lightly fried pizza that is as crispy as it is delicious. Starita also offers many gluten-free options, making this a great choice for those with dietary restrictions.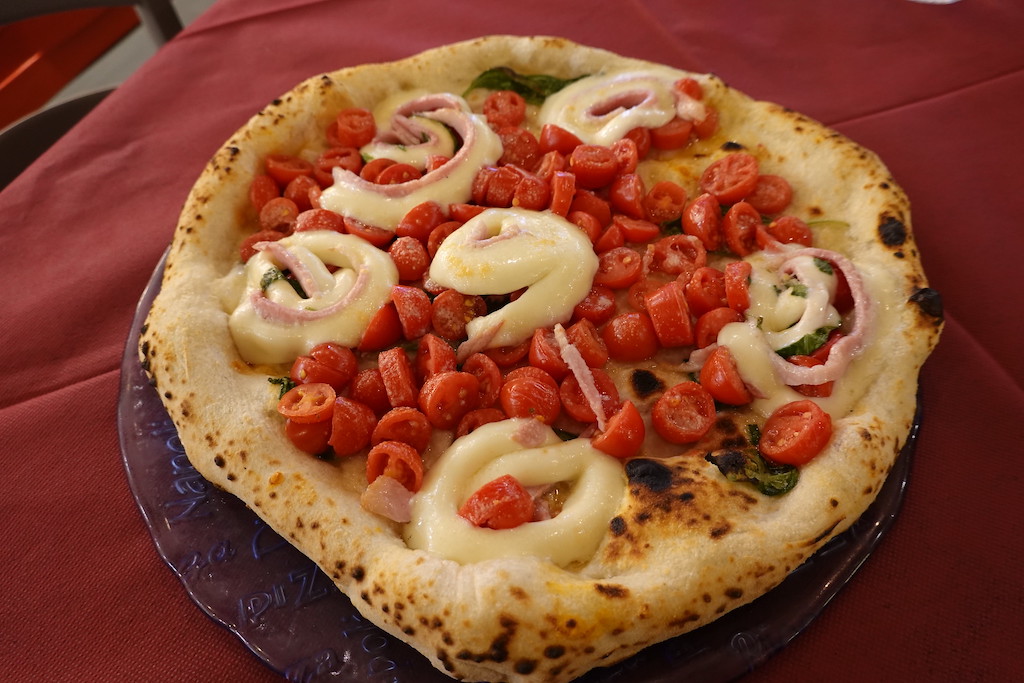 L'Antica Pizzeria Da Michele
Made famous in Elizabeth Gilbert's memoir/travelogue "Eat, Pray, Love," Da Michele has been churning out topnotch pies since 1870. Today, thanks to that book and the film that followed), there are more tourists than locals in Da Michele, but the pizzas are still excellent and worth your stomach space.
Restaurants
In Naples, you'll find everything from salt-of-the-earth eateries to elegant luxurious spots. You can choose what fits your style, but in Naples—similar to picking your pizzeria—sometimes a down-at-the-heels facade gives way to one of your best meals in Italy.
Europeo di Mattozzi
They also make excellent pizza at his centrally located restaurant, but the pasta and main courses at Mattozzi are worth tucking into. If the Genovese pasta is on the menu, order it; the dish is not from Genoa, despite the name. Instead, it's a pasta dish with slow-cooked beef that is often a Sunday meal at mama's house.
La Cantina di via Sapienza
This diminutive no-frills restaurant is Naples to the core. The former wine cellar has been a restaurant for almost 125 years. If you're lucky enough to snag one of the 10 or so tables at La Cantina di via Sapienza, your palate and stomach will be happy grazing on homemade Neapolitan delights.
Osteria di Mattonella
A classic spot serving way-above-average Neapolitan staples in a lived-in dining room that will make you feel very much at home in Naples. Since 1978, Mattonella has been keeping regulars fat. Start with the classic fried meatballs. Don't fill up just yet because you have pasta and potatoes, a classic dish that the restaurant is known for.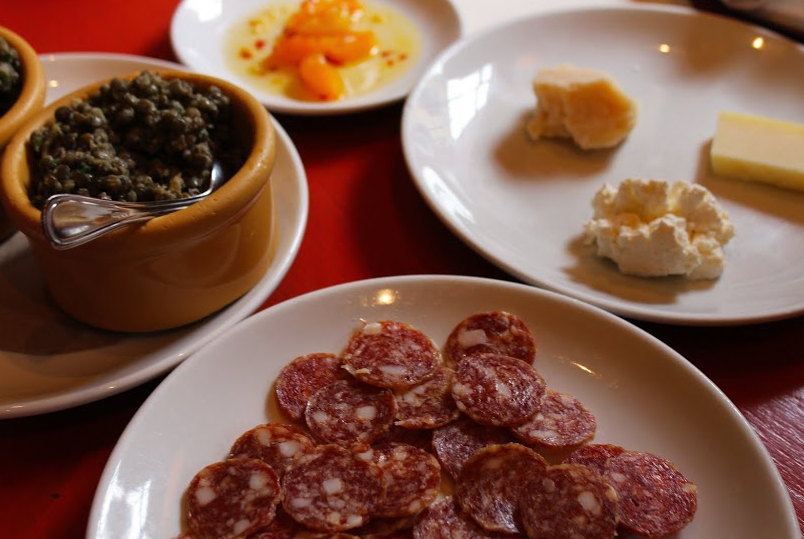 Osterias were originally like wine bars but have evolved to serve food, usually with a basic menu to accompany the wine.