There have been hundreds upon hundreds of books written about New York City. Novels, memoirs, histories, children's books, young adult novels, exposés, and novellas. This American metropolis has a way of inspiring a good story. 
If you're preparing for a trip to the Big Apple, head down to your local bookstore and pick up a few of the books about New York City below. They'll illuminate New York City, making your time there a more memorable one.
Our Picks for the Best Books About New York City
1. Up in the Old Hotel by Joseph Mitchell
This magical collection of essays profiles ordinary but unusual New Yorkers in the early 20th century. Joseph Mitchell had a knack for finding charismatic people lurking in the netherworlds of New York City streets and then letting them speak for themselves.
This New York has mostly vanished, but the prose and characters still resonate in a way that you can still very much feel Mitchell's New York on the streets today. He writes, for example, about McSorley's Old Ale House, an East Seventh Street saloon that opened in the mid-19th century, and how it was the last bar in the city to forbid women to enter (it was forced into changing their "men only" policy in 1970). The bar is still pouring beer, and everyone is now welcome.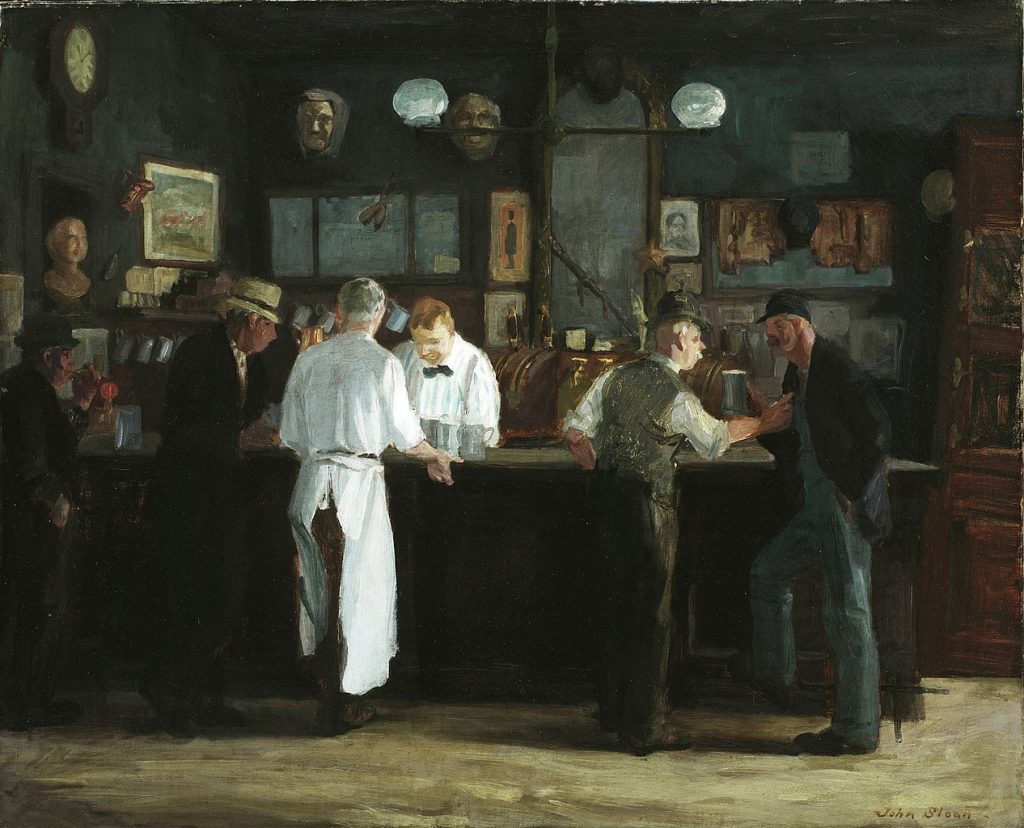 McSorley's Bar, a painting from 1912 by the artist John Sloan. Photo credit: WikiCommons
2. The Village: 400 Years of Beats and Bohemians, Radicals and Rogues, a History of Greenwich Village by John Strausbaugh
The Village is an entertaining and enlightening history of one of the planet's most famous neighborhoods. Strausbaugh's tome starts at the beginning of New Amsterdam, when what would become Greenwich Village was just a collection of farms. The dirt roads leading to each farmstead would eventually become the winding, diagonal streets of the Village. Once the grid was planned for Manhattan in 1811—the rigidity of which city authorities hoped would create a kind of moral pattern for New Yorkers—the Village's unusual street plan was left in place, hence the reason so many tourists are confused and lost when wandering this historic neighborhood. 
In the 1960s the neighborhood became a mecca for artists, musicians, hippies, and bohemians. Strausbaugh makes the connection between the Village's warren of zigzagging streets and its attraction to artists who perhaps had an aversion to the austere grids of the rest of Manhattan. Of the many books about New York City, many of the most fascinating are about the Village.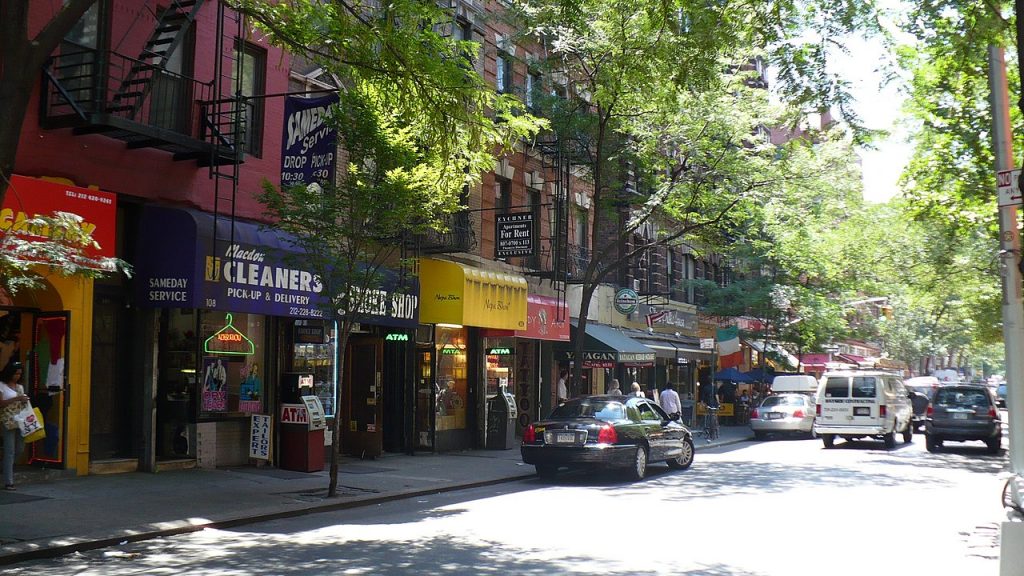 Greenwich Village is perhaps most known for being a Bohemian haven in the mid-20th century. Photo Credit: Colin W
3. Brat: An '80s Story by Andrew McCarthy
Andrew McCarthy marries his experience as a superstar actor in the 1980s and his talent for writing in this excellent memoir about his wild days as part of the informal group of actors snarkily dubbed the "Brat Pack." McCarthy, who is now an acclaimed travel writer and TV director, spins intriguing tales of 1980s New York, full of all the excess and excitement you'd imagine from a member of the Brat Pack.
4. Manhattan 45 by Jan Morris
Jan Morris focuses her keen, insightful travel writer's eye on Manhattan in the mid-20th century. Morris' astute observations and detailed descriptions of New York City at the time are evocatively wonderful, as she wanders from Harlem to Greenwich Village to Wall Street and all the nooks in-between.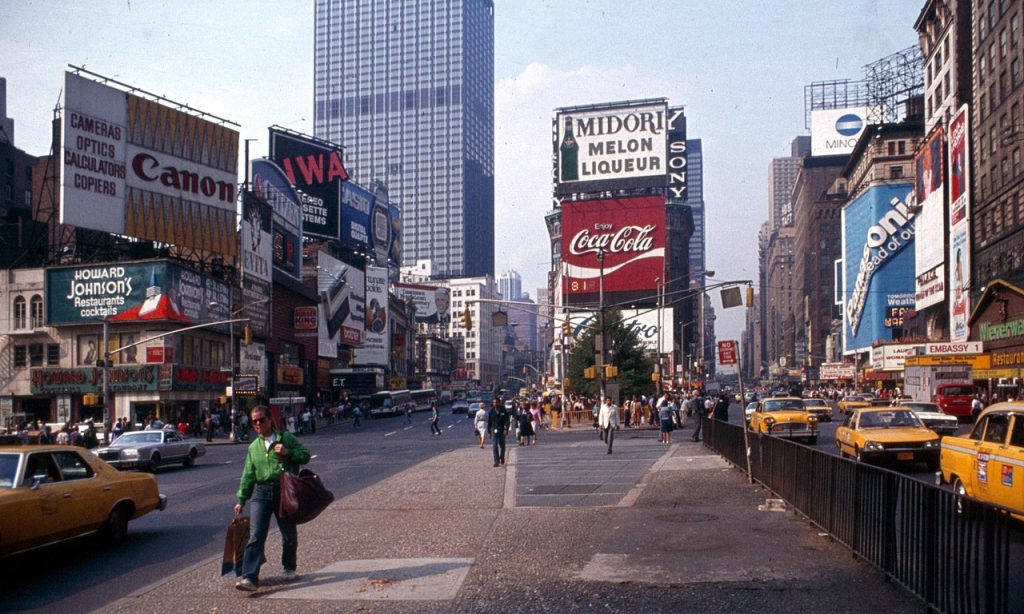 Mid-century Manhattan was the genesis of the modern New York that most people are familiar with today. Photo Credit: Gerd Eichmann
5. The Power Broker: Robert Moses and the Fall of New York by Robert Caro
When Americans were quarantining in spring and summer 2020 and TV interviews were being done in people's homes, there was often one book that kept appearing on bookcases in the background: Robert Caro's 1974 biography of Robert Moses, the Secretary of State of New York who partially succeeded in re-making New York City in his image.
It was his public works failures, though, that are most fascinating. If Moses had gotten his way, New York City would look and feel very different today. This is an essential read if you're delving into books about New York City.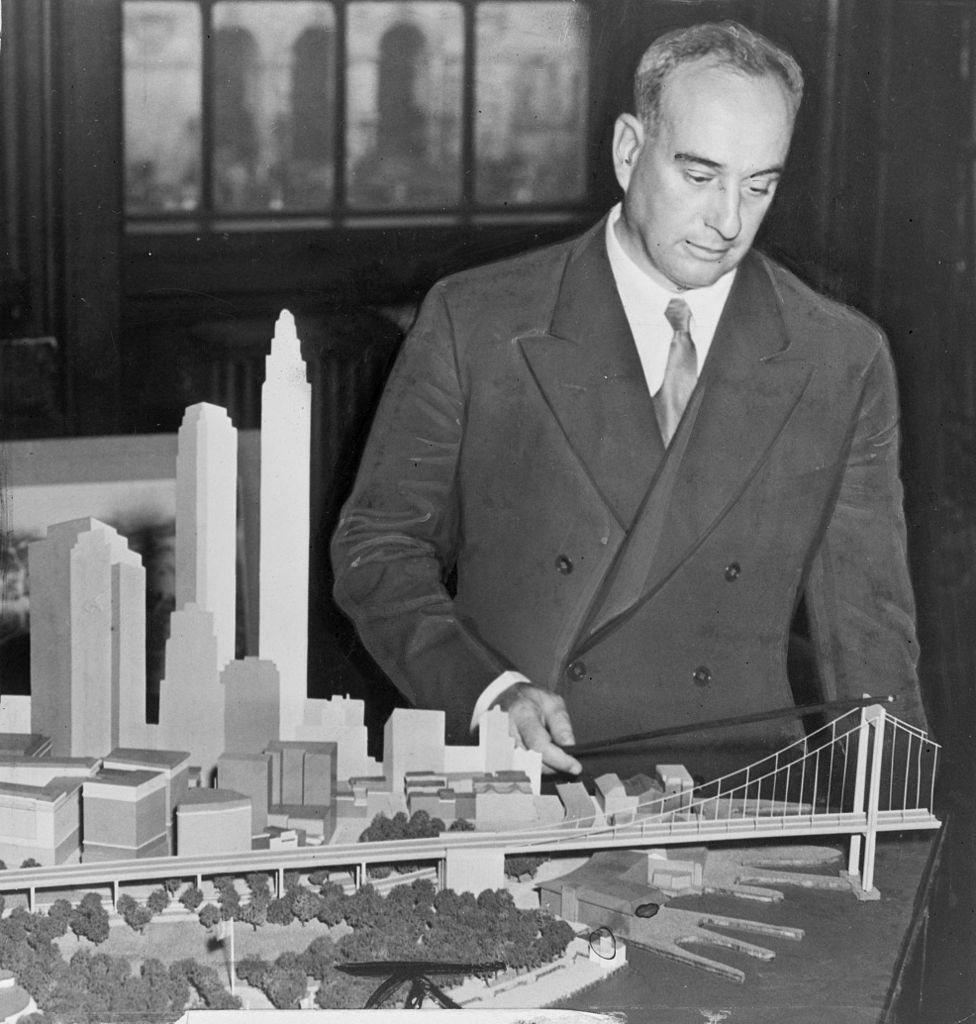 The Power Broker details Robert Moses' use of unelected positions to design and implement dozens of public works projects. Photo Credit: C.M. Stieglitz
6. The Death and Life of Great American Cities by Jane Jacobs
"More Jane Jacobs, Less Marc Jacobs," is a sign you can sometimes see while strolling around Greenwich Village. It's a response to the luxury-ification of the neighborhood, particularly on and around Bleecker Street where designer Marc Jacobs has practically colonized the area. 
Jane Jacobs' book is a great companion to Caro's biography on Robert Moses since Jane Jacobs' raison d'être was to stop many of Moses' projects, which often involved ramming a highway through historic parts of town such as Greenwich Village and Washington Square Park. 
7. Just Kids by Patti Smith
Published in 2010, this memoir by singer and artist Patti Smith is a hard-to-put-down book about her time living in New York in the late-1960s and '70s. It's also about her relationship with the late photographer, Robert Mapplethorpe.
Winner of the National Book Award for nonfiction, Just Kids is an excellent window into what New York City was like in the late 1960s—particularly for the then-struggling artists, some of whom (like Smith and Mapplethorpe) went on to fame and acclaim.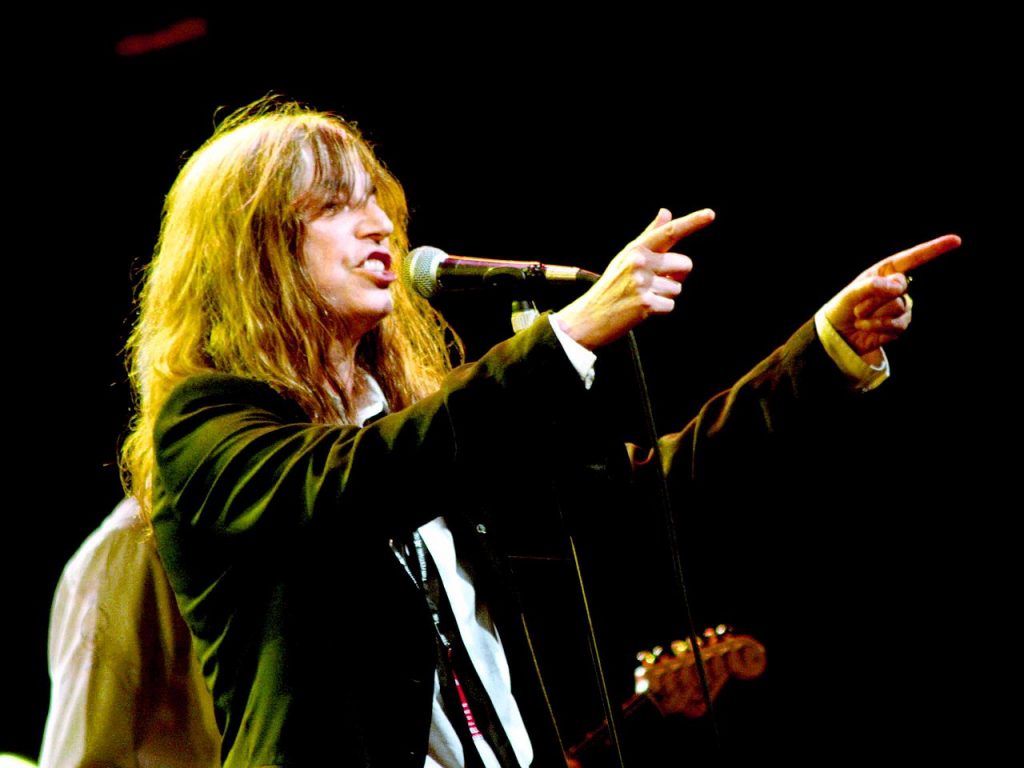 Patti Smith is a New York luminary with ties to many of its artistic talents. Photo Credit: Daigo Olivia
8. The Colossus of New York: A City in 13 Parts by Colson Whitehead
Colson Whitehead, the great novelist, goes nonfiction in this collection of essays and musings about New York City. Some of the essays focus on a particular place—like, say, Central Park—but there are also musings on mood and vibe. Whitehead, who grew up in New York, is an ideal companion to virtually stroll through this American metropolis. "You become a New Yorker when what was there before is more real and solid than what is there now," he writes.
9. Kitchen Confidential: Adventures in the Culinary Underbelly by Anthony Bourdain
Anthony Bourdain was an unknown chef at a ho-hum French brasserie on Park Avenue and East 29th Street when he randomly submitted an essay to The New Yorker about being a New York chef. It got published and Bourdain's life was forever changed.
A book deal soon followed and so did bestseller status. And for good reason: Kitchen Confidential gives great insight into the New York food world, taking readers into the crevices of the kitchen, into the fish markets, the after-shift bars where chefs congregate, and every other part of a chef's life we wanted to know about but were afraid to ask.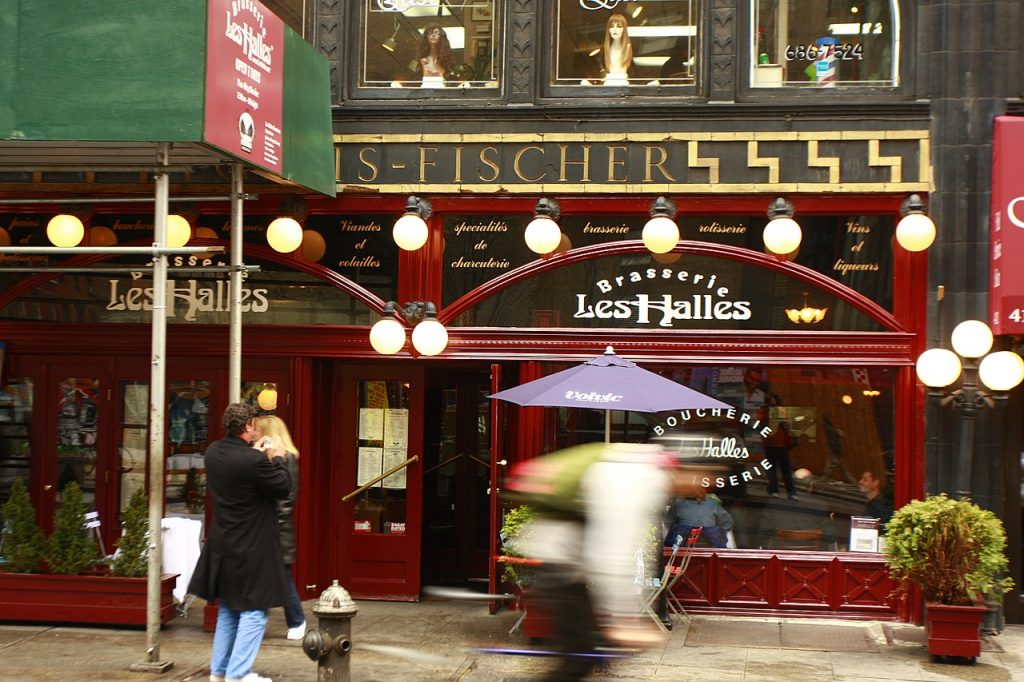 Before he got his start as a travel writer and host, Bourdain was chef at New York's Brasserie Les Halles. Photo Credit: WTMUploader
10. What Else But Home by Michael Rosen
This memoir of living in lower Manhattan is a compelling account of the kind of cross-cultural mixings that can take place in New York. Writer Michael Rosen and his wife Leslie "adopted" a mixed-race group of their son's friends while living in the East Village. This book is a musing on how tolerance and compassion open the door for others to succeed. 
11. The Bowery Boys: Adventures in Old New York by Tom Meyers and Greg Young
Based on their wildly popular podcast, the Bowery Boys (aka Tom Meyers and Greg Young) take a deep dive into the history of the Big Apple.
Meyers and Young do a wonderful job of bringing the long-lost, forgotten, buried, and arcane history of New York City back to life. The prose is compelling and they illuminate places the reader may have just strolled through in the last few days. The Bowery Boys book serves as an excellent primer for a visit to New York City that will certainly make the traveler see the city with different eyes.