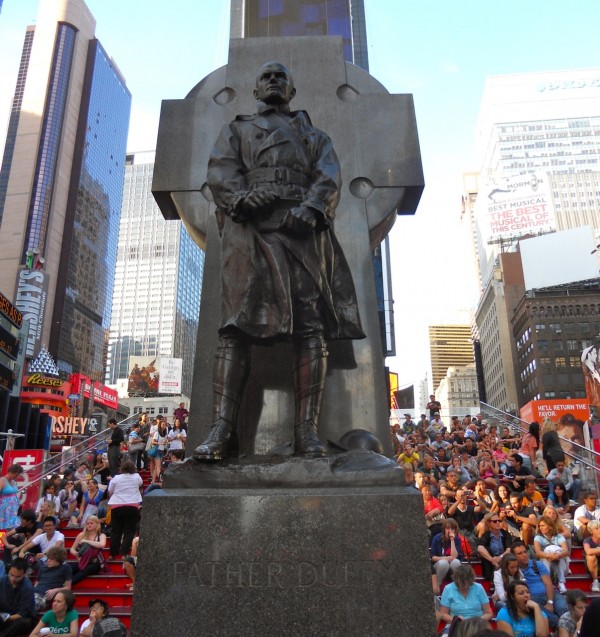 Who is Father Duffy? Well, he's important enough to have a statue on New York's Times Square!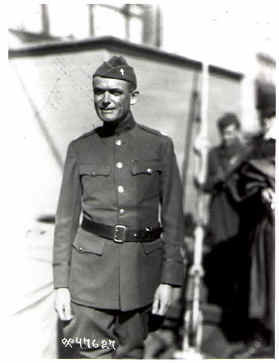 A venerated Catholic priest and Army chaplain—for whom the pedestrian island between West 46th and 47th Street is named—Father Duffy is one of New York's most fascinating residents.
Francis Patrick Duffy was born in Ontario, Canada in 1871. He emigrated to the U.S in 1893, was ordained three years later, and appointed professor of psychology and ethics at St Joseph's Seminary in Yonkers. He later founded the Church of Our Savior in the Bronx, where he served a mostly poor and working-class congregation.
Father Duffy's career as an Army chaplain began with a brief tour of duty during the Spanish-American War. In 1914, he was appointed chaplain of the 69th Infantry Regiment of the New York National Guard. The famed unit, formed during the Civil War as part of an Irish brigade, was dubbed the "Fighting 69th" by General Robert E. Lee. Their motto was traditionally Irish: "Gentle when stroked; fierce when provoked."
In 1917, the 69th Regiment was called to duty in World War I.
The poet Joyce Kilmer, who was a member of the brigade, wrote that Chaplain Duffy became an inspirational figure to the men. Every day during the voyage across the Atlantic, a long line of soldiers waited to give their confession, and huge crowds attended daily mass, which Duffy conducted at a makeshift alter of boards and barrels.
Duffy and his men were sent to the front lines in France, where they took part in fierce combat.  In the trenches and fields, Father Duffy lead prayer and mass, counseled the traumatized, assisted with first-aid, offered spiritual comfort to the wounded and dying, and buried the dead. He was in constant danger, moving though the bloodiest battles to stay with his men.  A war correspondent described Duffy as, "a ministering angel affording the one human touch and supplying the last link between Christian civilization and the barbarism which is war."
In a moving anecdote, Father Duffy once burst into tears while kneeling beside a dead soldier. Reading the boy's dog tags he cried, "I baptized him as a baby." His leadership, courage, and fearless devotion to his men were legendary. Duffy was promoted to the rank of Lieutenant Colonel, and decorated with the Distinguished Service Cross, the Distinguished Service Medal, and France's Croix de Guerre.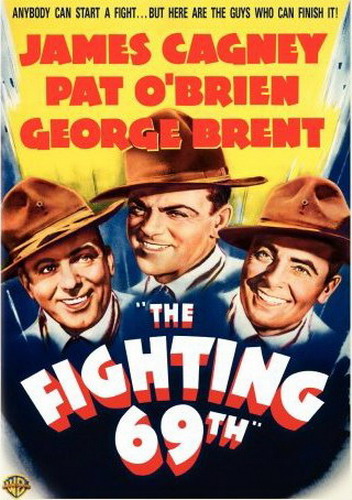 After the war, Duffy served as pastor of Holy Cross Church on 42nd Street, just west of Times Square. He remained the beloved pastor to the scrappy Hell's Kitchen congregation until his death in 1932. The New York Sun described his funeral as "a tribute that would have been memorable for a national hero; for a parish priest and an army chaplain it was an astonishing display of respect and grief."
In 1919, Duffy published his autobiography, Father Duffy's Story, which became a best-seller.  In the 1940 film, "The Fighting 69th" starring James Cagney, Father Duffy was a primary character, portrayed by actor Pat O'Brien.
In 1937, New York City erected a monument to Father Duffy in the triangle at the north end of Times Square, naming the island Duffy Square.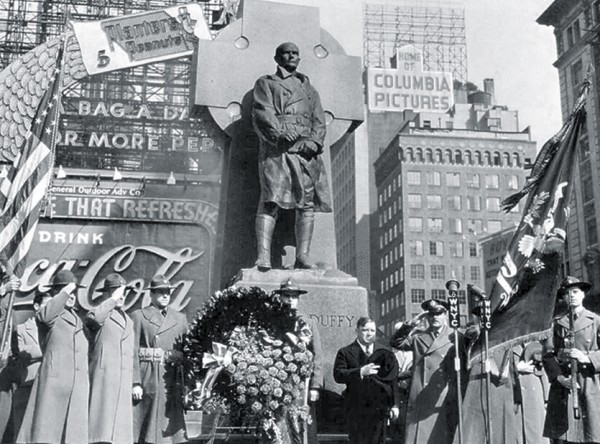 The nearly 8-foot bronze statue by Charles Keck depicts the priest in military uniform, helmet at his feet, holding a Bible, and backed by a granite Celtic cross. From his pedestal, Father Duffy stands watch over the neighborhood he loved and served.