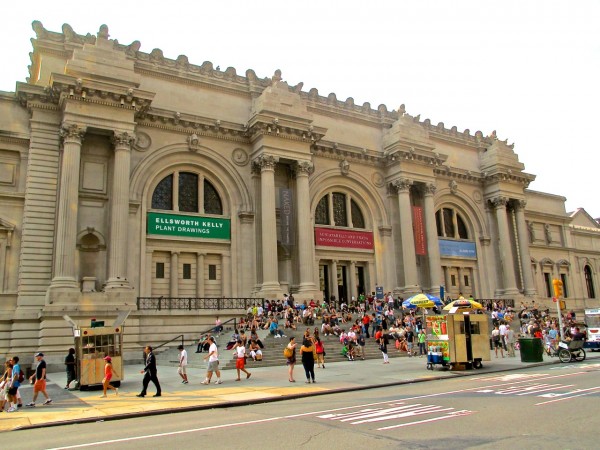 The Metropolitan Museum of Art is one of the world's greatest art museums. With a collection of more than 2 million works, it stretches almost a quarter-mile and exhibits masterpieces from ancient Egypt to modern art. In 2011 alone, 5.68 million visitors toured "the Met" so if you want to go, there are two options. First, you can take one of our expert-guided walking tours which will show you the highlights of the museum and explain their significance. But if you want to see it for yourself, here are the things you definitely need to know.
Metropolitan Museum of art hours: The Met is open 7 days a week, 9:30am to 5:30pm (until 9pm on Friday and Saturday). Closed Thanksgiving Day, December 25, January 1, and the first Monday in May.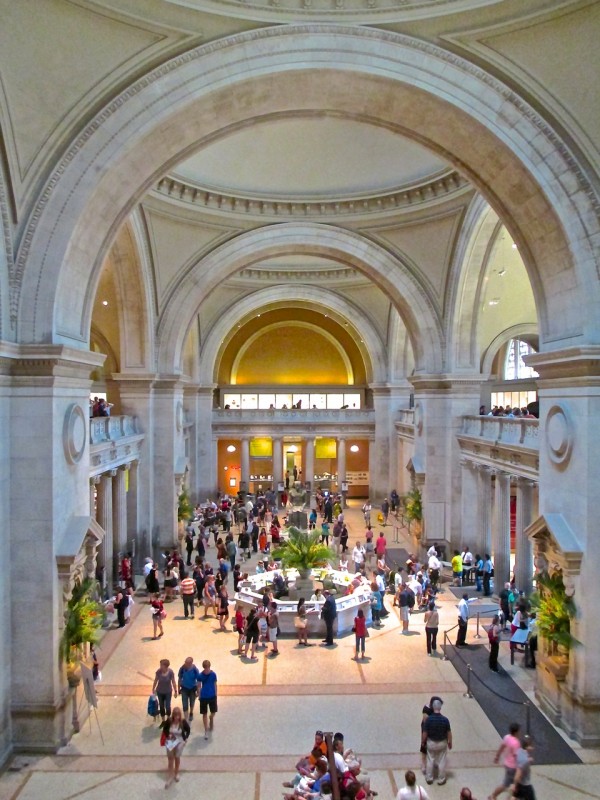 The Metropolitan opened in 1870 after a group of wealthy New Yorkers, inspired by Paris' museums, agreed to create a "national institution and gallery of art" to bring art and art education to the American people. A modest art collection was first displayed in a building on Fifth Avenue and 54th St.
In 1880, the Metropolitan Museum debuted at its current location, in a building which has since been encased by building additions, including the Great Hall and the Beaux-Arts facade.
The Met's art collection has continued to expand to become one of the world's most comprehensive… and fantastic!
Visiting the Met
Getting to the Met: The Metropolitan Museum is located at 1000 Fifth Avenue (at 82nd St.), on the eastern edge of Central Park and Fifth Avenue (a.k.a. "Museum Mile").
To get there, take the 4, 5, or 6 subway to 86th St., and walk three blocks west to Fifth Avenue. By city bus, take the M1, M2, M3, or M4 north on Madison Avenue to 83rd St, then walk one block west to Fifth Avenue. These buses also run south down Fifth Avenue.
From the West Side, cross-town buses traverse Central Park at 79th and 86th Streets.
Metropolitan Museum of art hours
The Met is open 7 days a week, 9:30am to 5:30pm (until 9pm on Friday and Saturday). Closed Thanksgiving Day, December 25, January 1, and the first Monday in May.
Admission
All admission fees are "recommended"; you're allowed in for as little as a $1 donation. However, the "recommended" admission fees are $25 for adults, seniors $17, students $12, and children under 12 are free.
What to remember:
Backpacks, bags, and packages must be left with the coat check. Luggage and large backpacks are not permitted in the museum and cannot be left with coat check.
Food and drink cannot be brought into the museum and cannot be left in the coat check.
Flash photography and video cameras are prohibited. Photography is not allowed in special exhibitions.
The museum is fully accessible for patrons in wheelchairs or with mobility issues. The accessible entrances are located at Fifth Avenue and 81st St. and the parking garage. The Met offers several programs for visitors with disabilities.
Strollers are allowed in the galleries (with a few exceptions).
Large umbrellas must be checked.
The museum's Lost and Found office can be reached at 212-570-3981.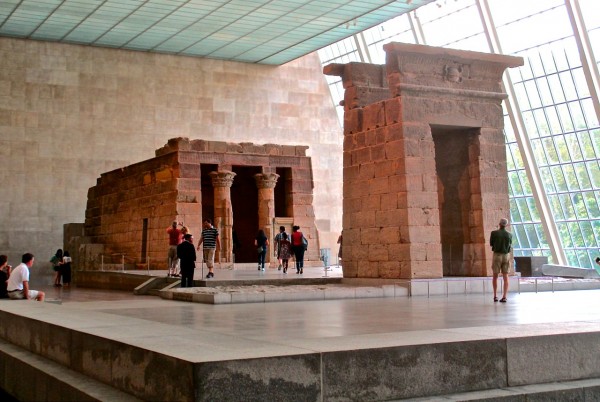 In the center of the Great Hall is an information desk with museum maps (essential for a facility this large!), and information about current exhibits and events.
Audio guides, featuring extensive commentary developed by museum curators, are available for rent in the Great Hall ($7, $5 for children under 12, free to visitors with certain disabilities).
The museum's main gift shop is located in the Great Hall, selling books, posters, postcards, jewelry, toys, etc. Many items can also be purchased online.
The Met has a cafeteria, serving a good selection of food and beverages. There are also two smaller cafes (at the Petrie Court and the American Wing), and the Great Hall Balcony Bar. From May to late autumn, the Roof Garden Café and Martini Bar offers spectacular views of Central Park and the city skyline.
Check the Information desk (or online) for the Met's roster of events, which includes tours, lectures, family programs, films, concerts and performances.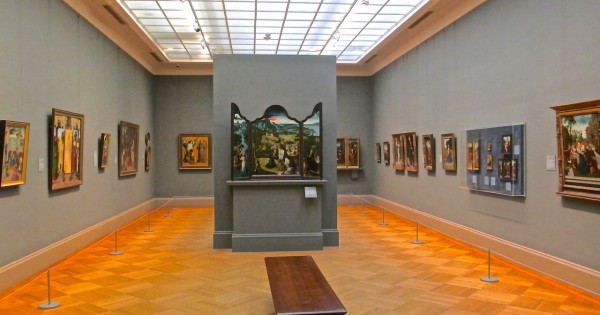 What to see in the Metropolitan Museum
The Met's collection is simply too vast to see in a single visit—so it's best to prioritize your time by selecting a few galleries on which to focus! Some of the highlights include:
The American Wing: Centered around an atrium courtyard, the galleries include sculpture, Tiffany stained glass, American paintings from the Colonial period through the 20th century, and 20 period rooms.
Egyptian Art: A collection of more than 26,000 objects, including mummies, elaborate coffins, and the Temple of Dendur.
European Paintings: From the 13th to 19th centuries, with works by great masters from Giotto to Gaugin. The French Impressionism galleries, featuring Manet, Monet, Degas, Cezanne, and Van Gogh, are particularly popular.
Greek and Roman Galleries: Classical art, including Greek vases, wall paintings from two villas, sculpture and statuary.
Islamic Art: New galleries showcasing nearly 12,000 objects reflecting the diverse cultural traditions of Islam. Includes works from Spain and Morocco to as far eastward as Central Asia and India.
The Costume Collection: More than 35,000 costumes and accessories of fashionable dress, regional costumes, and accessories for men, women, and children, from the 15th century to the present.
To help navigate the bewildering collection, the Met offers guided tours (free with admission and includes the museum highlights) and the website includes suggested itineraries and self-guided highlights tours.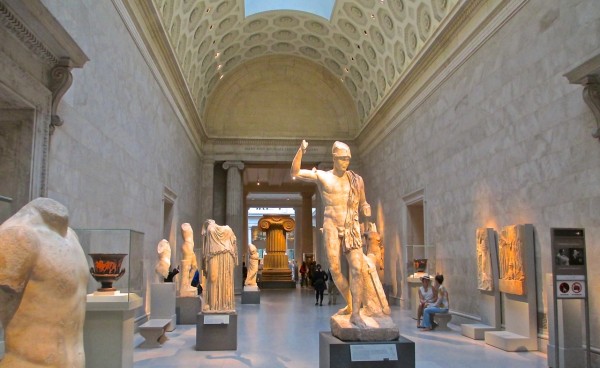 Have you experienced the Met? What's your favorite collection or masterpiece? Tell us in the comments below.