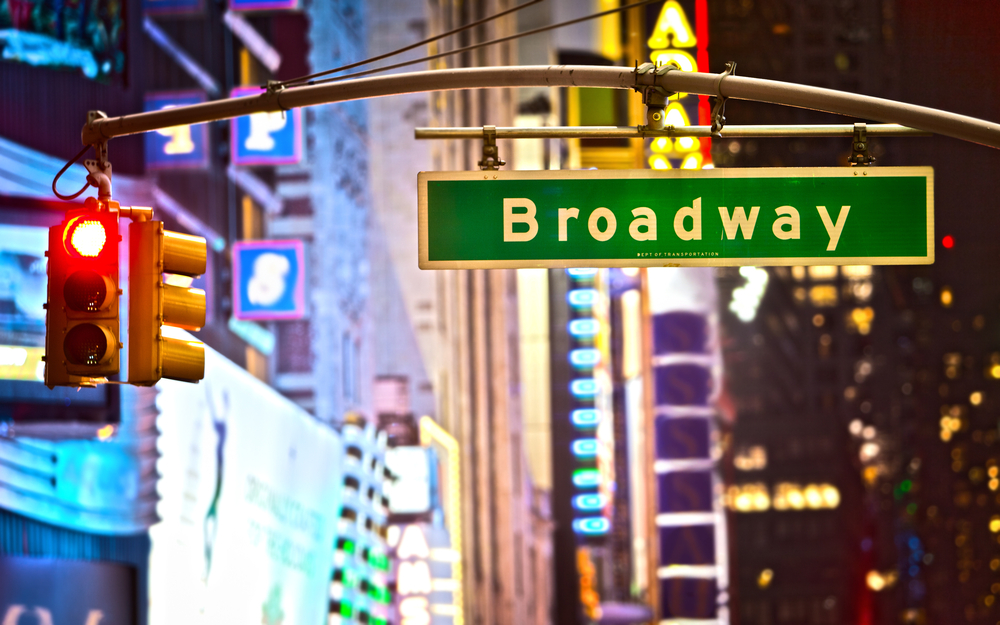 When it comes to catching a show, few places are more iconic than the Broadway theaters in New York. They are also one of the best ways to experience the city at its most glitzy and glamorous! 
But if you want to see a broadway show in New York there are a couple of things you need to know. Here's our guide to the broadway theaters of New York:
What exactly is a Broadway theater?
Broadway theaters are clustered around Times Square, between 41st and 54th streets and 6th and 8th Avenues. (The one exception is the Vivian Beaumont Theater, at Lincoln Center).
But not just any performance space in the area can call itself a "Broadway theater." The American Theater Wing and the Broadway League officially designate the 40 official Broadway theaters. Each has a minimum of 499 seats and is under the jurisdiction of the theatrical unions, who represent the actors, stagehands, creative staff, administration, box office, ushers, and other theater staff.
The oldest extant Broadway theaters are the New Amsterdam and Lyceum (1903), while the newest Broadway theater is the Stephen Sondheim, which opened in 2010. The Helen Hayes Theater is Broadway's smallest at 597 seats, and the Gershwin is the largest, with 1,935 seats.
If you want an insiders' tour of the stunning New Amsterdam theatre, check out our tour of it.
How often do Broadway shows perform?
Eight times a week. Usually, that's a show daily from Tuesday to Saturday at 8pm, plus on Wednesdays and Saturdays at 2pm and Sundays at 3pm.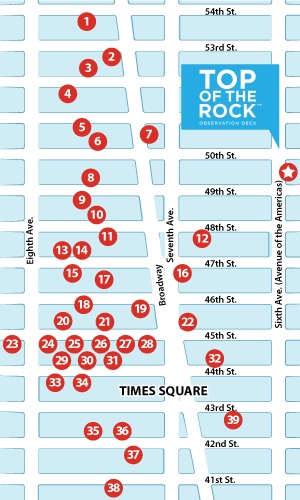 That said, many broadway theaters in New York have begun to deviate from the traditional schedule. Some have 7pm performances on certain weeknights, or Monday & Sunday evening performances. Shows, including some of the most popular broadway shows also alter their performance schedules around holidays, so you want to always check a show's performance schedule.
How long is a Broadway show? (I've got dinner reservations!)
Most shows in New York are performed in two acts, with a 15-20 minute intermission. Generally, running times are between 2 and 2.5 hours. But one-act shows without an intermission, which tend to be shorter, are not uncommon.
When is the Broadway season?
Officially, the Broadway season kicks off in June. In reality, though, summer's a less-active time for Broadway performances (and attendance!).
Typically, new productions launch in the fall and increase through the holiday season (mid-November to New Year's). Christmas in New York is packed with visitors. The theaters quiet down significantly in the dead of winter (January to March). And schedules pick up again in the spring, as many of the best shows in New York open ahead of awards season—culminating, of course, in the Tony Awards.
I really want to see a particular Broadway show! How long will it run?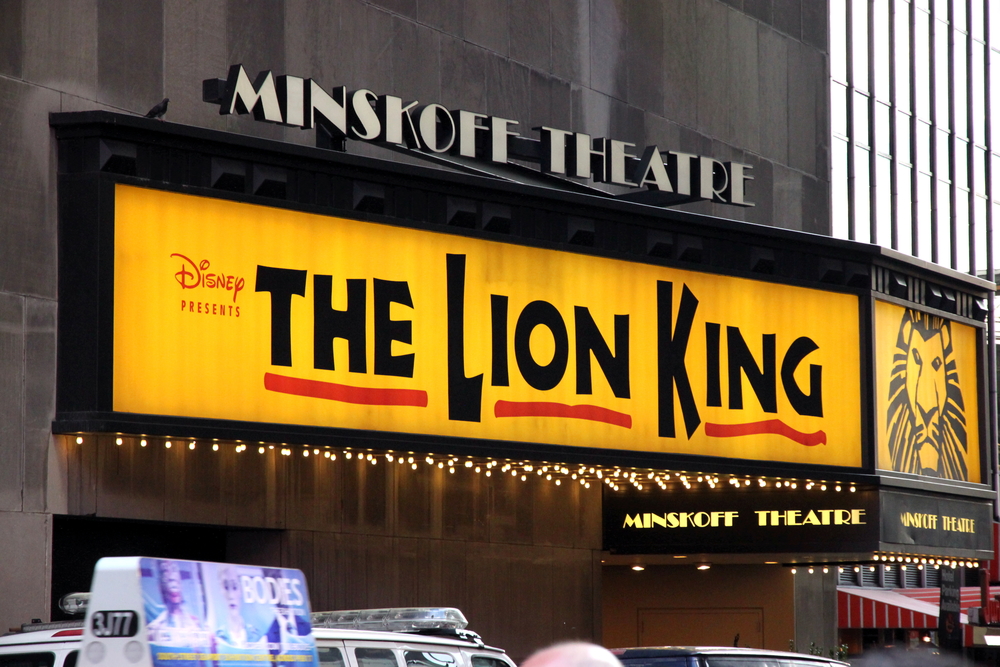 There's no way to be sure, since most Broadway productions are "open-ended"—they'll continue performing as long as tickets keep selling. That means, of course, that the more popular the show, the more likely it is to keep running.
The longest-running show in Broadway history is The Phantom of the Opera, which premiered on Broadway in 1988… and hasn't stopped. On the flip side, lots of "flops" have closed right after their opening nights, usually due to lack of advance ticket sales.
"Limited engagements," meanwhile, are shows with specified closing dates (often imported productions or star vehicles).  Subscription-based theater companies Manhattan Theater Club, Roundabout Theater, and Lincoln Center Theater all produce several limited-run Broadway productions each season.
How do I find out what's playing?
For listings of shows currently playing on Broadway, check the Broadway League's website. Each show's page includes a brief description of the show, ticket information, running times, accessibility, and theater info.
How can I get tickets?
Tickets for Broadway shows in New York can be purchased at the theater box office, online, or over the phone through ticket agencies (service fees apply). You can also buy them via ticket brokers or hotel concierges (usually with a hefty commission fee), or from discount outlets like TKTS.
What'll a Broadway performance cost me?
Regular ticket prices run from $26.50 to $160. The average price paid last season was $86.21. (Check here for more information about discount Broadway tickets!).
Not happy with the cost? Blame the show's producers, who determine its ticket prices (as well as any discounts offered).
Can I change my ticket?
Nope—refunds or exchanges are not permitted (use it or lose it!). An exception to this policy is when a star whose name appears above the title of the show does not perform. In that case, you can obtain a refund, or exchange your ticket for a later performance. This must be arranged before (or soon after) curtain, not after you've watched a significant amount of the performance.
Many theaters in New York also have a "past-date" policy. See our piece on theater etiquette for more details!
What if I lost, or forgot, my ticket?
If you paid by credit or debit card, no (or little) sweat: The box office can often locate your purchase by entering your credit card number into their ticketing system.  They can then issue a substitute pass for your seat location.  Unfortunately, there is no way to verify tickets purchased with cash.
Any other tips about buying Broadway show tickets?
First, be sure to carefully inspect your ticket to ensure you got exactly what you asked (and paid) for. Confirm the title of show, date and performance time, and seat location. It's important to address anything that is incorrect with the seller ASAP.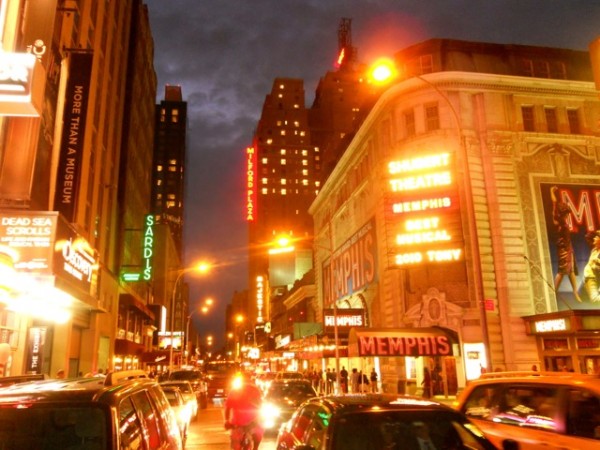 Hit shows frequently sell out, too, so tickets for them must be purchased well in advance, particularly for performances during the busiest periods (mid-November  to New Year's and May/early June).
You can check the availability of shows on the website of the Broadway League. The "%Cap" (Cap=capacity) column will tell you which shows are selling out or have limited availability. Shows with lower numbers are more likely to offer discounts, and shows with low attendance numbers (less than 50 percent) are more likely to close soon.
Finally: Be very careful about purchasing tickets from anyone other than an authorized seller (like someone selling on the street). If you consider buying these tickets, inspect them very carefully, particularly the date and seat location. "Scalpers" often sell counterfeit tickets, in which case the theater cannot assist you.
When should I plan on arriving at the theater?
Give yourself plenty of time to arrive before the performance begins! Latecomers often have to wait until a specific cue to be seated. In some instances, late seating is not permitted.
Also remember that, if you're taking a taxi to the theater, the Broadway district's streets become very congested both before and after curtain—possibly causing you delay.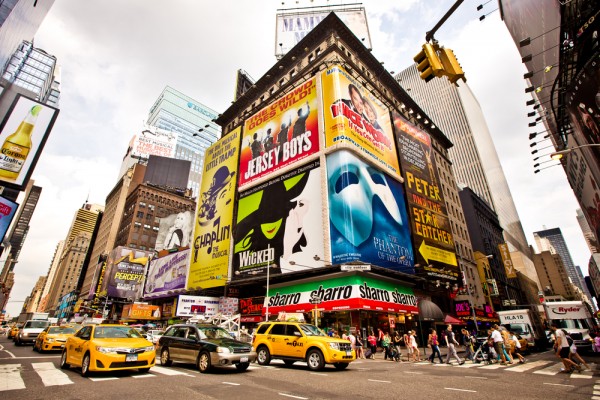 That said, there's no need to arrive early or line up outside the theater,  as your seat is assigned and waiting for you! Arriving 15 minutes prior to curtain should be sufficient to find your seat, use the restroom, and peruse your playbill.
What about food?
There will be concession stands in the theater, but the snacks are pricy. If you don't want to dole out the dollars for chips or a candy bar, remember you won't be eating for several hours, so plan your meals accordingly.
Lots of people like to dine in the Theater District before the show. In that case, make reservations and arrive at the restaurant at least 90 minutes before your show begins. The area's restaurants get very crowded and busy pre-show, since every diner is on the same schedule! This can make for a rushed—and stressful—meal, so either give yourself lots of time, eat in a different neighborhood, or plan on eating after, instead.