The Macy's Thanksgiving Day Parade -a city tradition that dates back to 1924- is probably the most famous event that takes place around Thanksgiving in NYC. But it's not the only one. In fact, Thanksgiving is one of the best times of the year to visit New York because of the plethora of events on offer. Whether you're coming to see the floats, run in the marathon, enjoy a sumptuous Thanksgiving feast, or simply take in the fall colors in Central Park, there is something for everyone in New York in the autumn. Here's our guide to how to spend Thanksgiving in NYC.
Thanksgiving Pregame: the New York Marathon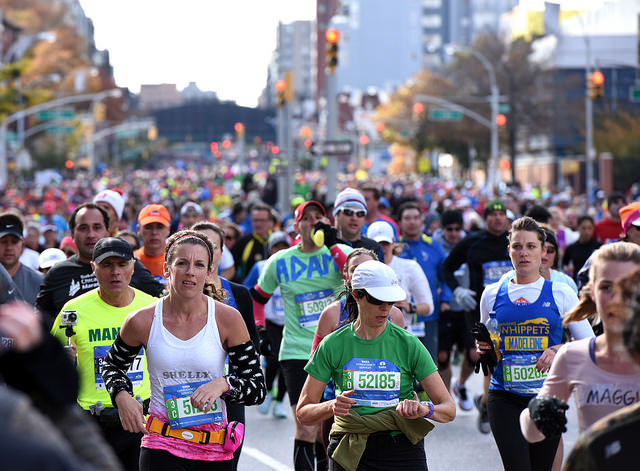 Before stuffing themselves with turkey and mashed potatoes, some 50,000 people like to prepare with a "brisk" run through all five city boroughs. the New York Marathon is an annual event that tests the strength of its participants with unpredictable weather, a winding route, and a classic finish in Central Park. It's an exciting event to kick off the Thanksgiving season, so if you're in the city on November 6, we recommend hanging out along the route and cheering the runners on.
The Main Event: the 90th Macy's Thanksgiving Day Parade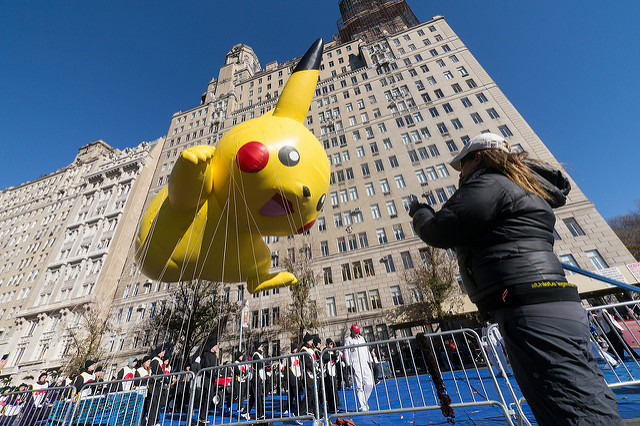 As mentioned, this annual parade, with its iconic balloons and gorgeous floats from all over the country, is one of the most beloved events around Thanksgiving in NYC. Before you head out though, there's some important information you need to know:
Where: the Macy's Thanksgiving Day Parade has 2.5 miles of public viewing space. The route starts at Central Park West and W. 77th Street, and goes down to Central Park South, and cuts over to 5th Avenue, where the parade will continue until it reaches Macy's flagship store on 34th Street.
When: The parade starts at 9 a.m., but get there at least an hour early. With so many people flocking to the event, it's not uncommon for spectators to stake out their spots at sunrise. Unless you are a die-hard parade fan, being there at cock-crow probably isn't necessary but you'll definitely want to give yourself a little time to find the right spot.
What to Wear: Dress in layers, and be sure to bring a warm coat, hat, scarf, and gloves. The hard part about dressing for this time of the year is that the weather is unpredictable, but it's better to prepare for cold weather. You'll be outside for a while, so dress according.
The Meal: Where To Eat if You're not Cooking
If you're not visiting family or if your hotel doesn't offer Thanksgiving meals, you may find yourself in search of somewhere to eat a proper Thanksgiving meal in NYC. If that's the case, rest assured—New York has you covered – there are plenty of restaurants with special Thanksgiving Day menus available. Where you go will depend heavily on personal taste, but a few of our favorites include 21, Landmarc, and Orleanders.
Dessert: Where to Grab Something Sweet in the City
Thanksgiving in NYC isn't complete without something sweet, and there is no place better than New York to get a scoop, slice, or piece of dessert! Bubby's with locations in both TriBeCa and the High Line, has a classic diner feel and one of the best slices of homemade apple pie in America. If it's chocolate you're looking for, check out L.A. Burdick Chocolate. Here, you can get anything from adorable, handmade chocolate truffles in the shapes of mice or penguins, or a cup of their signature hot chocolate. It's a perfect spot for a cozy winter day and a great place to buy gift boxes for friends. If you're thinking of an Italian dessert, look no further than Ferrara's Bakery in Little Italy, one of the oldest, family-owned bakeries in NYC.
Winter Wonderland: Get into the Holiday Spirit at Bryant Park's Winter Village
the day after Thanksgiving in NYC officially marks the start of the Christmas/Channukah/Kwanzaa season. Unless you're a serious shopper waking up at sunrise to catch the deals on Black Friday (we recommend hitting the big department stores if you are – think Macy's, Bloomingdales, Barney's, etc.), we recommend heading over to Bryant Park to check out the small merchant shops at the Bryant Park Winter Village. Although it only runs seasonally it's one of the best markets in NYC and features stalls, with ornaments, handmade jewelry, soaps and lotions, and even some chocolate treats to buy for everyone on your list. If shopping isn't your main prerogative, there's also an ice rink.
Watch the Lights Twinkle: Window Shopping Along Fifth Avenue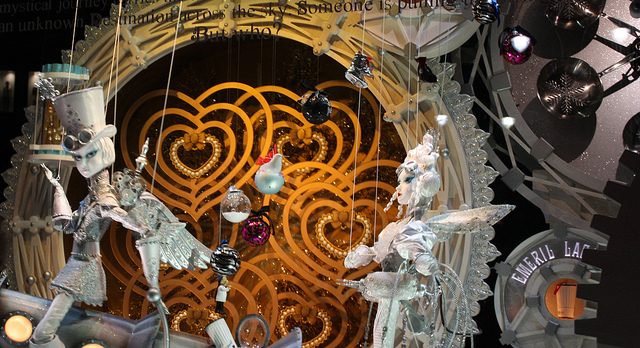 Thanksgiving in NYC also welcomes the start of New York's retail window decorations, a popular event for anyone excited to celebrate the season. Starting around 49th Street, near Rockefeller Center, you can walk up Fifth Avenue to see the designs of Saks Fifth Avenue department store, Bergdorf Goodman, and more. Macy's flagship store on 34th Street is always a great spot for Christmas window shopping. Alternately Bloomingdales, on East 59th Street between Lexington and 3rd Avenues, always has a light and music display that will get you in the spirit.
Catch a Show: New York's Theater District Thrives during the Holidays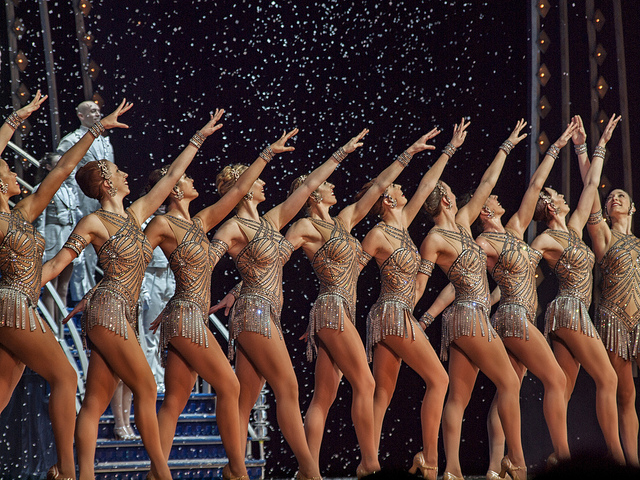 While most Broadway shows close for Thanksgiving in NYC, they are usually back up and running the next morning. However, when it comes to holiday-themed shows, there's only one game in town—Radio City Music Hall's Christmas Spectacular. Running from the end of November into early January, this show stars the famous, high-kicking Rockettes, and is an essential New York City holiday activity. Get your tickets early to make sure you have a spot on your trip!