When making a packing list for New York City there is one thing you have to keep in mind above all else: NYC is a walking city. Even though it's constantly crammed with vehicles the locals know that the best way to get around will always be on foot. Unsurprisingly, walking is also the best way to soak up the sights, sounds, smells, and experiences of New York.
The main difficulty in packing for a city of fashion-obsessed walkers is how to balance fashion and function. The gold rule is to err on the side of function, especially if you are going specifically to sight-see. This doesn't mean that you should leave the fancy touches at home, just that you'll never regret bringing and extra sweater or your most comfortable pair of shoes.  Here's what to pack for New York in order to enjoy the city to its fullest.
A Comfortable Day Pack
This is one of those items that varies per person. We tend to prefer backpacks because they  allow us to carry everything we need without hurting our backs or putting a lot of weight on one poor shoulder. However, no one wants to tramp through one of the world's chicest city's looking like a backpacker. If two straps offend your sensibilities, satchels and messenger backs are the way to go. In fact, they are widely used by commuting locals. The key is to leave your hands free (for important things pizza and ice cream) and to make sure you can carry a water bottle, map, guide book, and at least one extra layer.
Reliable Walking Shoes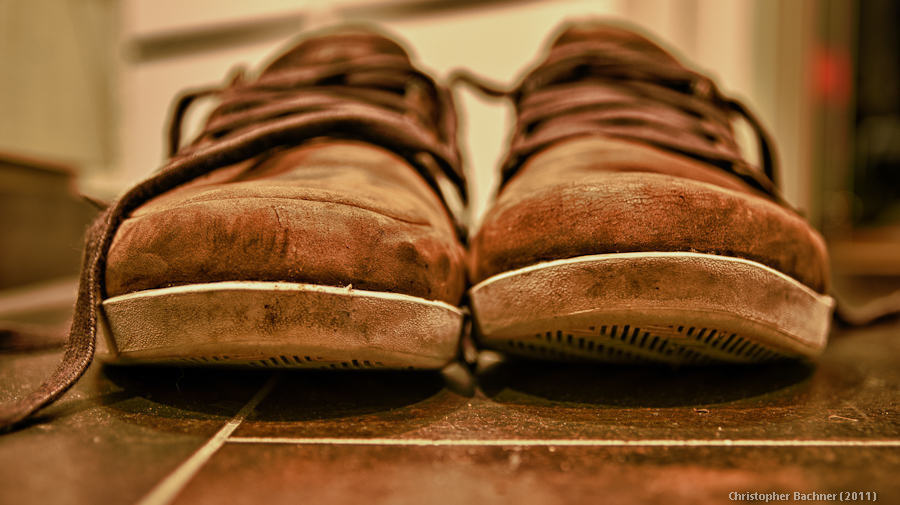 Watching Sex & the City reruns or episodes of Suits might make you think that you can walk the city in Jimmy Choos and Berlutis; in reality, dress shoes just aren't practical when you're planning to be out all day. At the very minimum you'll need one pair of rubber-soled shoes, preferably with a bit of arch support. Sandals won't ruin your day, either, but your feet will be sorer at the end and dirtier than you have ever seen them. especially if you're going to be taking one of our full-day walking tours. The same foot-soreness and filthiness apply to ballet flats, ladies, so bear that in mind. Definitely bring one pair of heels, or oxfords for the guys, but save them for the evening. If you can't get back to your accommodation before dinner, bring them in your backpack or satchel.
The 2 Indispensable Layers
New York's weather is unpredictable. Because it changes frequently and drastically, the only way to prepare is by packing a few layers. Of course, it depends on the year, but regardless of the month, a jacket and a sweater/sweatshirt should always be on your packing list for New York (as well as a coat during the winter). With a the magic jacket and sweater combo you can thrive in almost any climate (or artificial microclimate, like a freezing cold movie theatre in July) that NYC can, and will, throw at you.
In the height of summer you can ditch the coat, and sometimes even the jacket if you run warm, but because the majority of the buildings have air conditioning, and plenty of it, the sweater will still be a life saver, especially if you are heading to a https://www.takewalks.com/blog/broadway-tickets-discount-cheapshow on Broadway. As always, be sure to check the local forecast before you get into the city, and if you find yourself in need of an extra layer while walking around, well, it's a good excuse to go shopping.
A Good Old-Fashioned Paper Map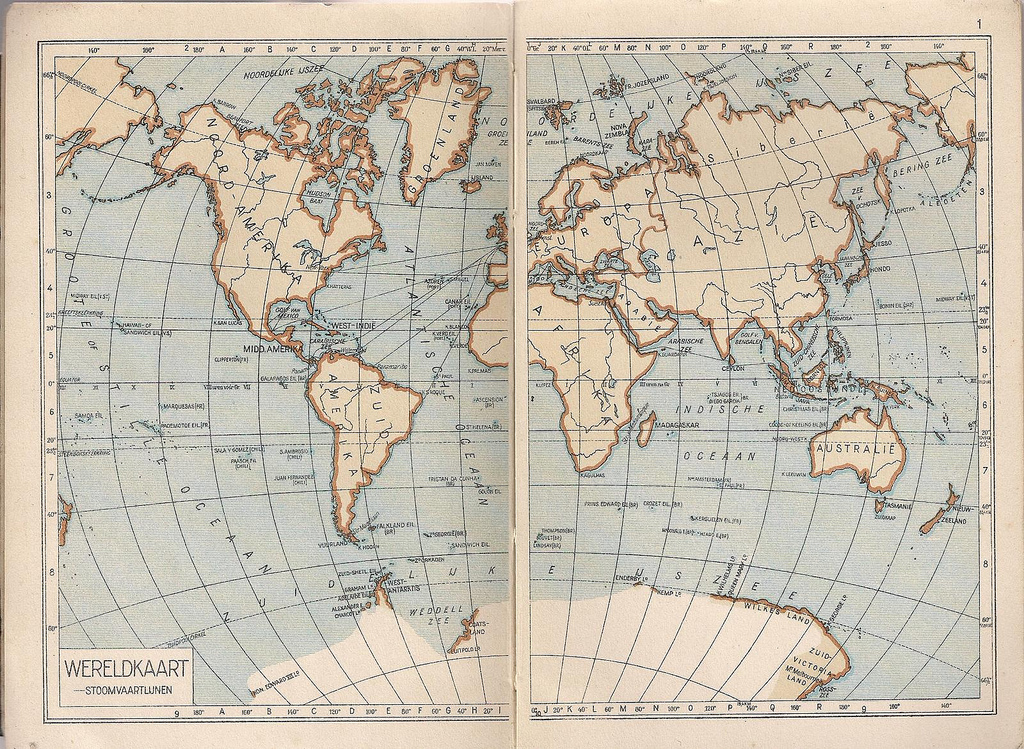 Do you prefer your smartphone to paper maps? So do we. But for visitors in NYC we still recommend the old-fashioned, fold-out maps which you can buy in any bookstore or souvenir shop in the City. The GPS on your phone isn't always reliable, phone service can be spotty and there is no service in most subway stations, not to mention none at all on the actual subway. And you know when you're going to be looking at your map the most? When you're waiting on your next subway or riding between stops. We know no one likes to look like a tourist with their fold-out map in hand but for the moment it's still the best way to go.
A (Non-Cell Phone) Camera
The age of smartphones has created an attitude that taking photos on your phone is "good enough." That may be true for some places but it's not true for a city with the vibrancy and grandeur of New York. There's no doubt that the quality of your phone camera is better than it has ever been, but you're never going to regret bringing a real camera to New York. Not only will it give you peace of mind that if your phone battery dies mid-day you still have a way to capture memories from your trip, but you'll also have more features to ensure that your photos come out perfectly.
A Portable Charger
How much time do you plan on spending back in your hotel room each day? If the answer is "not much" the portable charger should be a staple on your New York packing list. Even with your paper map you'll be on your phone and various other electronics off and on, over long periods of time. If you are the type of person whose idea of "making the most" of your triop is spending every waking hour exploring, you owe it to yourself to not let something as simple as a drained battery slow you down.
Pack By Not Packing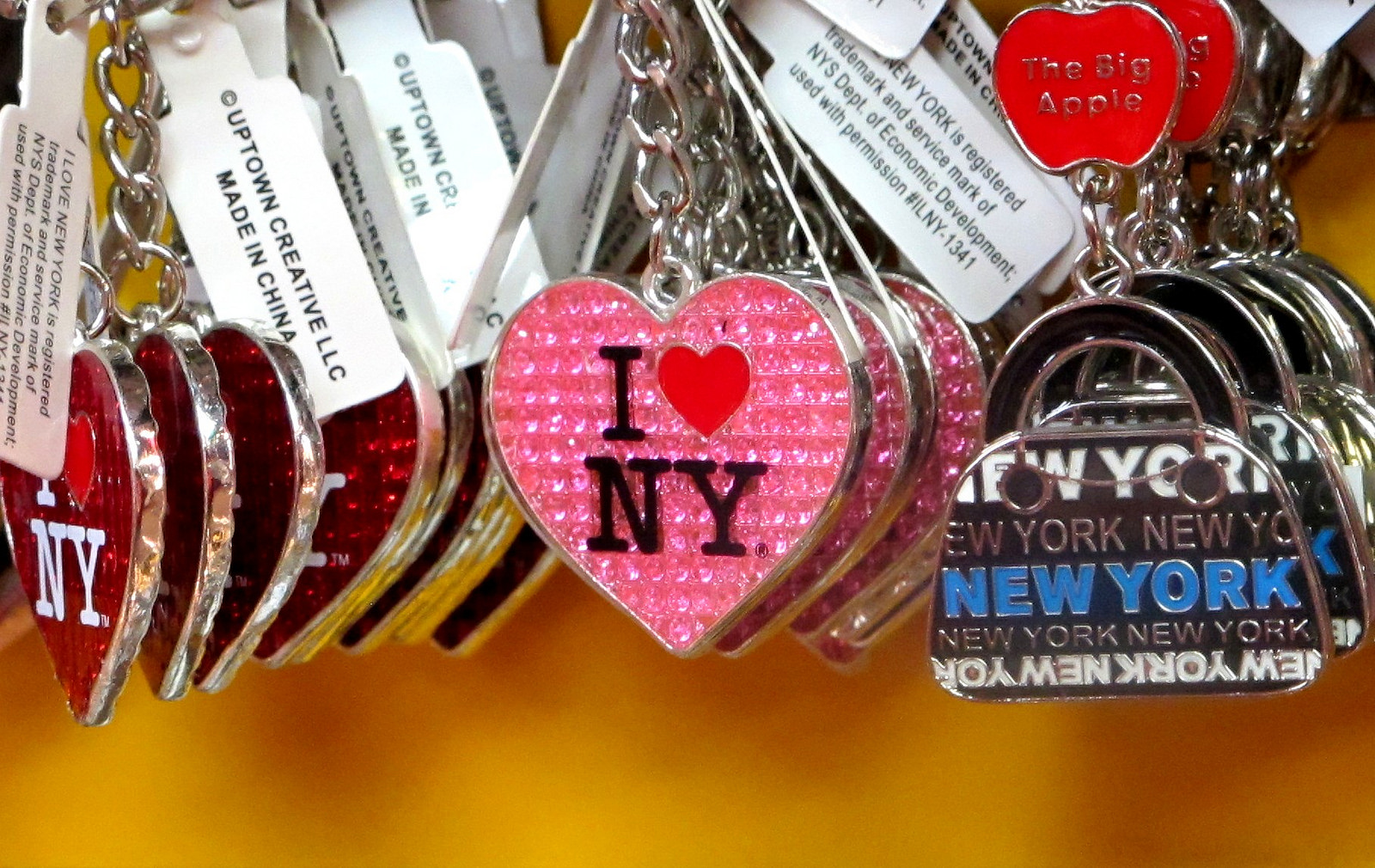 It's easy to forget that one of the most important things to put in your suitcase for a trip to New York is a bit of extra space. New York City is, after all, probably the most famous shopping city in the world. With so many stores carefully designed to "wow" customers from all over the world, you could easily spend an entire day just window shopping (5th Avenue in Midtown is known for its elaborate designs, and is something we, still love to visit at least once a season). Naturally, you're going to want to buy some souvenirs when you visit so make sure you have saved some room to bring them home.
Don't Forget About Dressing Up
We've talked a lot about comfort but don't forget that every trip to NYC includes at least one occasion to dress up. Aside from the very nicest restaurants and clubs in New York, most bars and eateries observe a casual dress code. This doesn't mean you can't show up to them in your Sunday best, but it's not a requirement. Most visitors will only need a really nice outfit for a Broadway show, the theatre, opera, or ballet, which they usually do only once per trip. So as a rule of thumb, plan to pack at least one knock-down-drag-out ensemble and a few other pieces you can use to spice up more casual clothes. Just remember, never forget your sweater – you'll eventually find a place that maintains the same internal temps as a refrigerator.
A Smile
New yorkers are some of the most stressed out people in America. Between the crowds, the crush of buildings, and the ever-present traffic, tourists are the last things they need to deal with. Strange then, that they are also among the friendliest, and most ready to help strangers. Don't be afraid to ask for directions or a little help figuring something out if you need it. Any real New Yorker is proud of his or her city and proud to show it off to visitors. If you approach a New Yorker with a smile you're sure to get one back 10-fold.